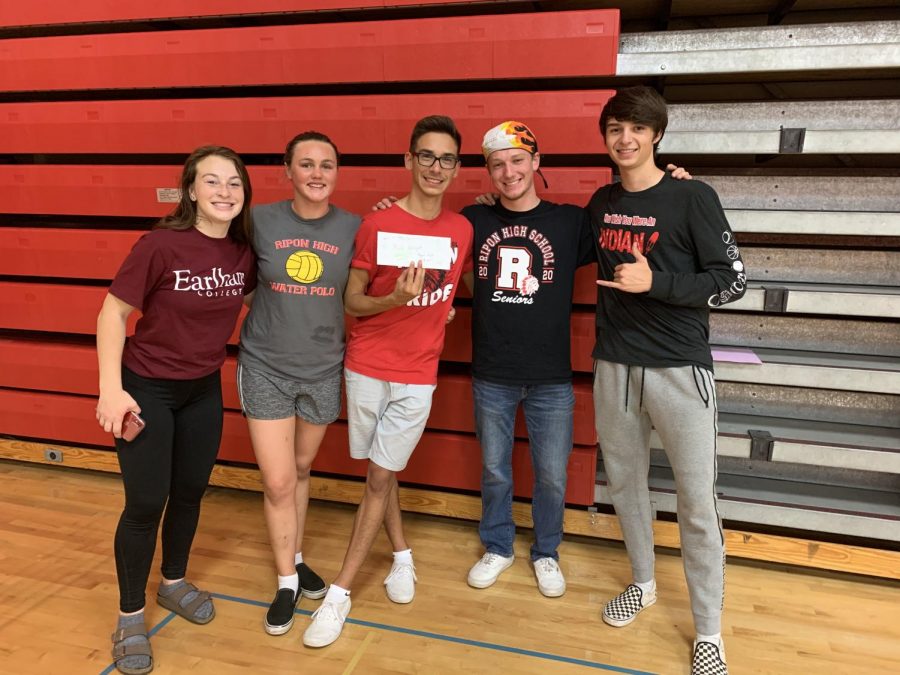 Ripon High held "The Amazing Race" and it lived up to the name. More than double the amount of groups came out this year and it was a sight to see. While everyone was waiting, the environment was pleasant and everyone was having a good time. However, when the race was about to start, the pleasantness became energetic and everyone was locked.
The prize for this year was a $50 gift card to the cities favorite pizza parlor, Pizza Plus. To get to that point, students had to go through some difficulties. This year there were eight challenges testing students' knowledge about Ripon and their cleverness skills.
Though the race was mostly about winning, some students got to learn more about the city. After traveling all around the city, students participating got to go to places they have not seen or been at for a while. The race's challenges are only half of the fun going around the area is the second half.
"It was a really great experience. It got me to know Ripon a little better. It's just really great," Freshman Ryan Wohle said.
The experience of the event is still new, since this is still new since this is only the second annual race. The opinion of the race remains a major factor. The overall reaction to the event was positive. All groups got to connect and everyone had a great time. Students weren't the only people to participate; some teachers got to get on the fun.
"My favorite part was participating with my sister and my friends throughout the whole race," Teacher Laura Ochoa stated.
The winners of the race were "Boof Brigade". The people in the group are Abigail Rangel, Molly Burton, Payton Lockard, and Josh Atilano. They blazed through the competition and outsmarted everyone else. They loved every part of it and are excited for the next time the event comes around.
"I had a lot of fun with my friends, and we created a lot of memories with a lot of laughs," winner and Junior Molly Burton says.
The Amazing Race was a huge success and is looked forward to for the years to come. It let people come together and even made people become closer to one another. It also allowed people to test their knowledge about their beloved city and informed others of Ripon's history. It was an all around great competition.
"I would do it again because it was a good experience. It's a thing I'm looking forward to doing again," Freshman Sebastian Dispo states.