Making History!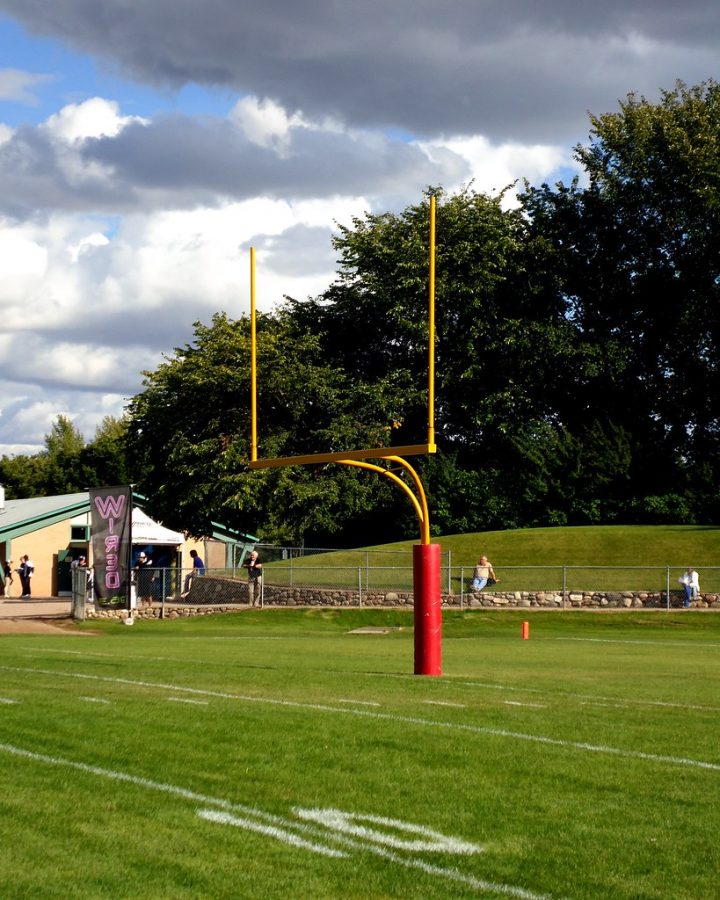 Loading ...

On Saturday 14, Ripon High's varsity football team made history by beating the Highland Bulldogs. We beat the Bulldogs on our turf, the ending score ended up being 31-28.

  "My parents are super proud of me and this team making Ripon High history," Senior Grant Wiebe.

 In the first quarter, #22, Grant Wiebe made a 17-yard rushing touchdown, #55, Nathan Valdez's kick was spot on making the score 7-0. 

In the second quarter, Wiebe made a 7-yard touchdown and Valdez did an amazing kick which bumped up the score to 0-14. Highland had the ball on their 18-yard line, #23, Danny Hernandez came in with a return, along with Valdez's great kick made the score 21-0. #9, Joshua Clark made a 5-yard rushing touchdown for Highland, their 2-point conversion failed, making the score 21-6. Highland completed a long pass to the end zone with a good 2-point conversion making the score 21-14.

 "This feels amazing just the fact that we are out here doing things no one thought we could, it's pretty special," stated Senior Brandon Rainer.

In the third quarter, Clark made a 3-yard rushing touchdown, with a good 2-point conversion making the score 22-21. In the fourth quarter #12, Nico Ilardi made a 15-yard pass completed to #10 Troy Brogan for an amazing Ripon touchdown. Valdez's kick soared directly in between the goalposts making the score 28-22. #24, Isaiah Creech made a rushing touchdown for Highland, but they didn't make the 2-point conversion making the score 28-28. With under a minute left on the clock, Valdez made a 36-yard field goal winning the game for the Ripon High Indians!

  "We are a group of guys that wanted something so bad and were just doing something special with it," mentioned Senior Grant Wiebe.

Whether it is by helping to develop new reflexes or muscle memory while we play with it, by changing our perceptions of controllable space while we play without it, or by simply alleviating stress as a past-time. Football can be seen as a hobby, a sport, an obsession. We all know, however, football is more than this. Football builds a brotherhood between the boys, gives them a chance to make people proud, and is just an overall amazing experience. The whole school is very proud of our football players for everything, showing us how to keep pushing for the win whether it's in life, on a field or just showing people that it doesn't matter how big or small your school is, anybody can accomplish anything!

  

Loading ...