Premiere of Talent at Ripon High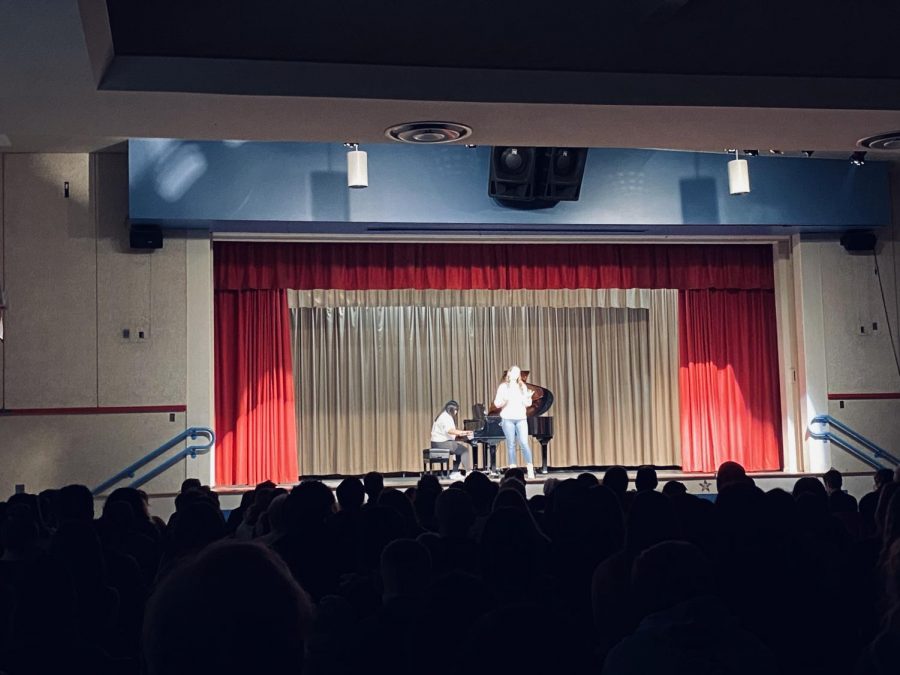 Ripon High started the new month of January off with many successful events; one including this year's 4th annual talent show. The talent show occurred on January 25, 2020, and was a huge success at Ripon High! Crowds filled the multi-use building to view over twenty amazing acts.
Every year the talent show has a theme. This year's theme was "A Movie Night Extravaganza". The show was hosted by Mr. Ramirez and Carmen Simon. Ramirez and Simon made the crowd laugh a lot at times by throwing in multiple entertaining elements such as revealing all of their Tik Tok videos and making jokes back and forth. 
"I really liked Ramirez and Carmen hosting together, but it would've been better if Ramirez sang for us," senior Adriana Guzman said.
The show consisted of over twenty acts and an intermission between every ten acts. The acts ranged from dancing, to piano playing, to a song played on the Egyptian lute. Ingrid Vega performed a stunning singing duet with her partner Andrea Villanueva to the song "Like I'm Gonna Lose You" by Meghan Trainor and John Legend. The two singers had the crowd in awe with their astonishing talent.
"
This talent show was the best by far! The range of talents was unbelievable and the support for each other was amazing. I'm really lucky to have gotten this experience one more time before graduation"
— Ingrid Vega
Another very impressive duet was performed using the piano and cello. Lydia Waters and Brendan Lan performed an instrumental piece on the cello and piano to "Minuet in C" by Bach. Performing an instrumental piece is very difficult, especially when using two completely different instruments. 
"I decided to do the talent show because my teacher encouraged me to get more comfortable performing for a crowd. I felt nervous, but accomplished because I went out of my comfort zone," sophomore Lydia Waters said.
Overall the talent show was a huge success. The show would not have been possible without the help of Mr. Felver, Avery Redula, Anthony Sausedo, and Brendan Lan. Felver helped with the music productions as the students managed the organization of the event. The 4th annual talent show took an amazing turnout and students cannot wait to see what Ripon High has in store for next year!

Loading ...