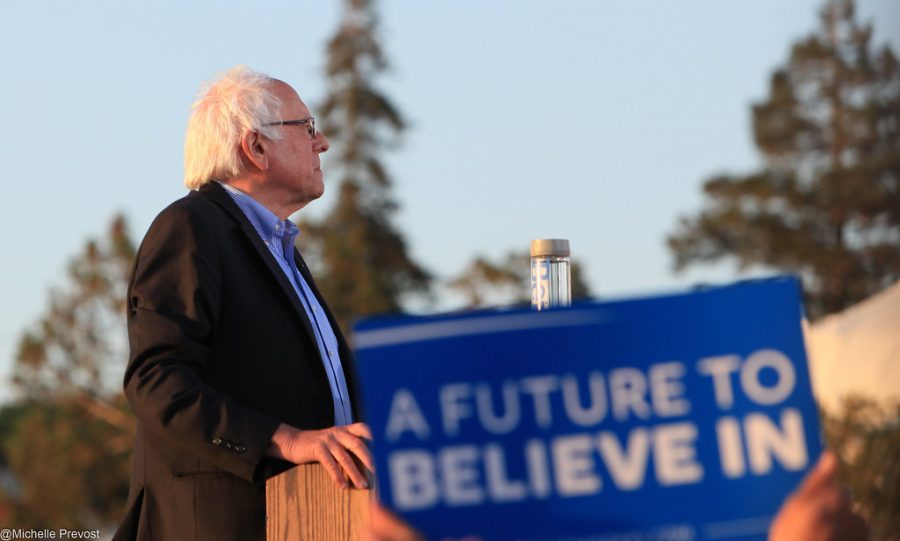 With the first primary of the 2020 Democratic Election coming to a close, the results are in. The winner of the primary is Bernie Sanders, winning the state with an approval rating of 25.7%. Close behind was the biggest winner of the night, Pete Buttigieg with a 24.4% vote. The reason Pete was the biggest winner is that he was expected to be at the #4 spot when the election ended. However it wasn't his night, it was Bernie's.
Some other important things that came out during the primary was the surprise performance by Amy Klobuchar. She surprised many, outlasting Joe Biden in the voting results. Talking about Joe Biden, he made the headlines by not debating in New Hampshire. Instead, he left the state and is getting ready for South Carolina. He ended the night with a percentage of 8.4% and ended up 5th in all voting for Democrats. The most interesting thing about the night was the Democrats trying to bring the party together again. After a controversial beginning for Bernie Sanders, Elizabeth Warren and Pete Buttigieg addressed all the candidates and demanded that they come together to make a stronger party.
With all the success that happened here, some candidates still faced an unfortunate reality. Democratic candidates Andrew Yang, Michael Bennet, and Deval Patrick dropped out of the race. All agreed that the competition was too far ahead to make any big strides toward the presidency.
On the Republican side, President Donald Trump broke records. He had a voting percentage of 85.6% with the second place being Bill Weld with a percentage of 9.1%. Trump passed the record set by the 40th president of the United States, Ronald Reagan. He broke the record of votes for one candidate in one state with a whopping 129,696 votes.
The whole night was filled with suspense on the Democratic side, and record-breaking numbers on the Republican side. The 2020 election is setting up to be a nail-biter and could change how the US functions as we know it. With this, all candidates look forward to "Super Tuesday," which will set course on March 3rd, 2020, and will be the most important debates for the Democrats.