Leaving a Gift Behind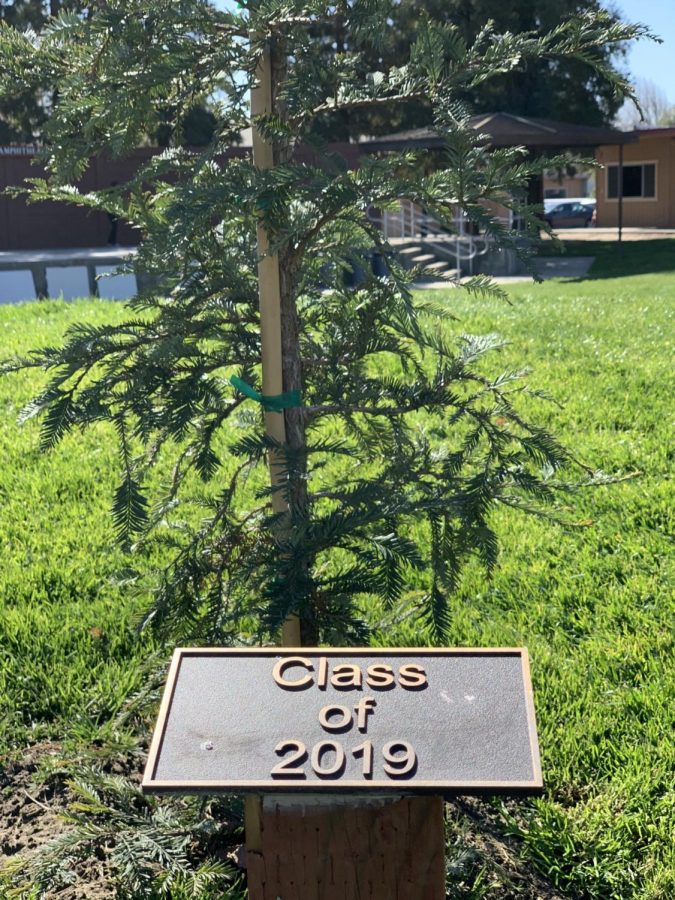 From the first day of high school until the last, Ripon High is always giving the students something. It might be knowledge, a good time, or friends, but they never stop giving until you graduate. The amount of things they give to students is countless, but every senior class always gives a gift back to the school. 
The gifts can be seen as a way the graduating class says thanks to the high school for all that they have done for them over the past four years. This year's senior class gift is going to be like several previous class gifts that have become a part of the campus.  
"We were thinking about different ways we could better the campus and we knew that last year they built a shed, so we thought that if we put down concrete it would look a lot cleaner to put the shed on top of it," Senior class president, Ana Perez, said.
She said that the pad of concrete would be put by the early P-buildings and the class of 2020 would put their hand-prints and initials in the concrete to leave a legacy behind. Some previous gifts have been given are water machines, round tables, trees, and a white screen that is used in the North gym. 
Mrs.Ochoa, who is now an English teacher at the school she graduated from, recalls back at some senior gifts she remembers. 
"I know there's been a couple of murals. There is one outside of Mr.Vigil's class, next to the girls' bathroom wall […]. I know that when I was in high school there was a mural above the Abeyta-Hortin Gym that faced the Admin building and it was an image we used in our 1998 yearbook. It was drawn by a student, but the school painted over it," Ochoa said.
"I think that the gifts are a nice legacy that those classes leave behind to remind everybody else how they enjoyed the school. It's something they could come back to look at, whenever they visit," RHS' campus security guard, Mark Dobbins, said.
Each gift is useful and has made the campus look better when they were added. Paintings, murals, tables, or other things may not seem like a huge deal to others, but they do show that Ripon High pride that all students and graduates have carried at their amazing high school.

Loading ...