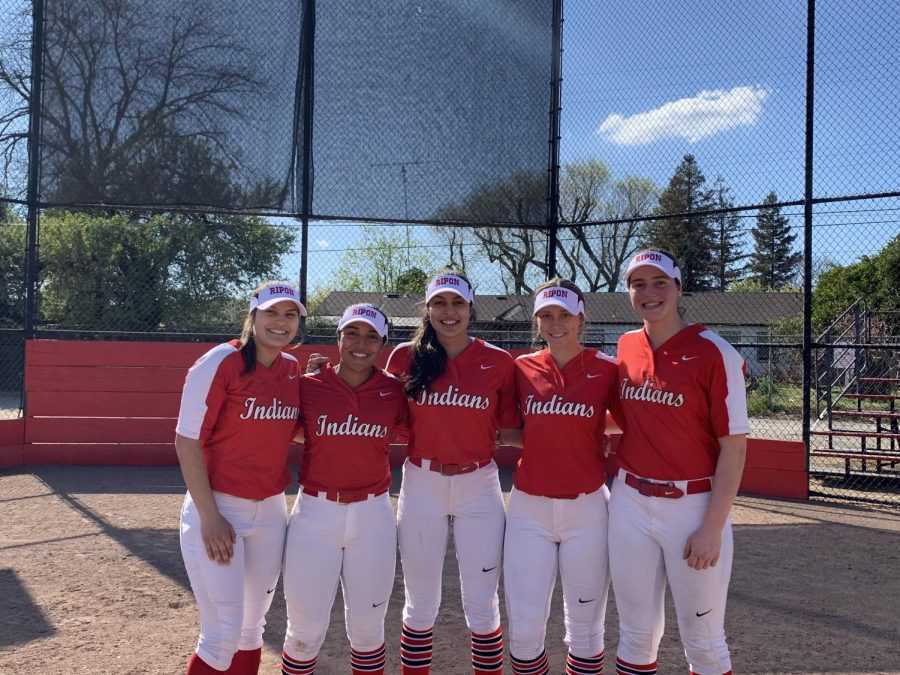 Softball season is here! Our varsity team is ready to strike again. One of which may be their last championship ever for all of our seniors. The softball team has chemistry and they are very determined and hardworking. 
"I have played softball for about 11 years, I am feeling good about this softball season because if our team works hard we will have a chance at winning again this year. I just want to make more memories before I graduate soon," Senior Mackenzie Hutchinson said. 
Players like Mackenzie Hutchinson want to make the best of her last year at RHS and her last year of high school softball.

Liliana Mejia enjoys softball very much, she is hoping that they can take the championship again. 
"Well I really love softball and I'm really glad I've played this sport for so long and I wanna play in the future so i'm really hoping we have a strong positive successive season. Being a pitcher is stressful at times but I like the leadership it gives me and I enjoy that," Junior Sydney Thomason said.
Sydney Thomason wants to have a successful season to win another championship. She feels much of the stress as a pitcher but enjoys having the leadership and loves it. 
"I have been playing since I was 12, I think we will take TVL this year and hopefully move on this year because we have a strong team and we will get better throughout our season," Senior Myra Toledo said.