COVID in California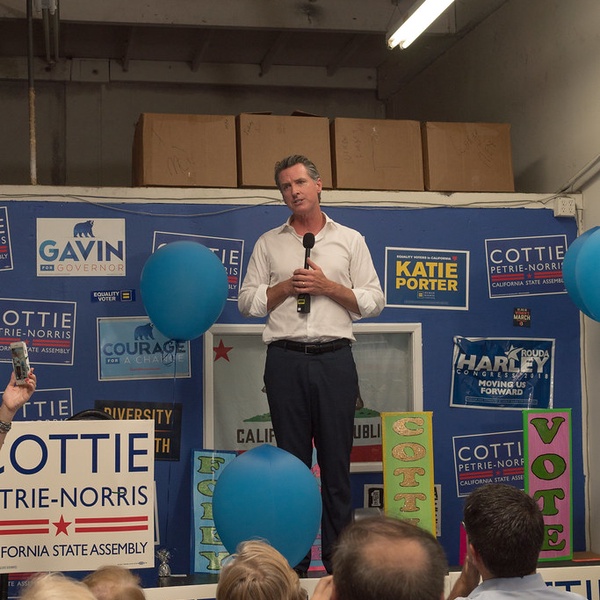 Loading ...
    Since March schools all around the world have been shut down to COVID-19 and many questions are arising such as when and how they will reopen, what will be different, and whether or not social distancing will still be enforced. The Coronavirus has so forcefully come into our lives and put everything on hold, but the question is, will everything go back to normal? 
According to Louis Freedberg from edsource.org (2020) the Governor of California, Gavin Newsom, states that it is far too early to forget the restrictions, but that when schools do open, there will be changes to protect the staff and students. He claims that schools in California will likely open back up in the fall and that deep cleaning and sanitation is a must-need for the welfare and safety of students. Newsom's objective is to keep the population safe and healthy and the ideal way to do this is limit times when students congregate such as lunch or an assembly. 
"We need to get our kids back to school, I need to get my kids back to school, we need to get our kids educated and we need to deal with kids' mental health and that of their parents," Newsom stated according to Louis Freedberg from edsource.org (2020). 
 Newsom believes that the time is soon coming that the schools begin reopening, but he does not want to rush anything to the point where there are more outbreaks of COVID-19 than there already are. 
"We can't get ahead of ourselves, I don't want to pull the plug too early. I don't want to make a political decision that puts people's lives and economy at risk," Newsom stated according to Louis Freedberg from edsource.org (2020). 
Freedberg also added that Newsom simply wants to be cautious, but he isn't denying the fact that school will reopen in the fall. 
There isn't just one question about schools opening, it is also whether or not the families need to be possibly tested for COVID-19. Having each and every family in California tested for a virus is not exactly in the budget either.
 According to Howard Blume from the Los Angeles Times (2020) there is a whopping 200 million expenses that have not been accounted for, and this has been a cause for some worry throughout the districts. Daniel J. Willis from the Los Angeles Times (2020) writes that in an attempt to help, Los Angeles districts will receive 20% bailout money that is there in case of emergency for all California schools. 
   In addition to sanitation, Governor Newsom also wants to implement the staggering of classes once schools do eventually open. 
"They can come in as cohorts in the morning and some in the afternoon. We have to work of course with our union and others in management to figure something like that out," stated Newsom according to Luz Penafrom abc7news.com (2020).