Among Us: 2020's Next Hit Party Game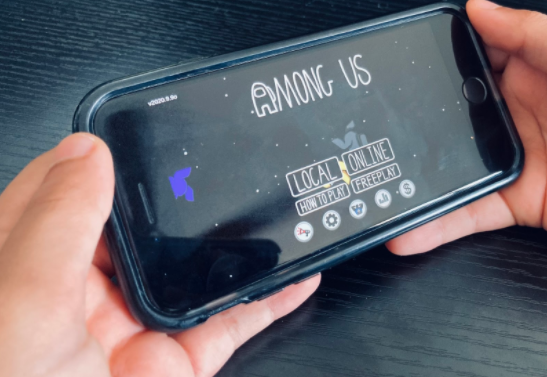 Aaliyah Evans, Journalist
October 1, 2020
As the days of quarantine progress, people are only getting more bored. Activities we used to find entertaining are becoming bland and unsatisfying. The only thing we can lean back on now is media, such as video games. Video games are fun, yet, even those can get repetitive at times. These situations are unfortunate, however, with a new video game comeback, it may be solving some gamers' quarantine boredom. Among Us, a multiplayer social deduction game, has recently come back into the light and is more popular than ever, sharing some entertainment for video game users. 
Among Us is a multiplayer murder mystery game of teamwork and deception. You are either placed randomly in either of these roles: Crewmate or Impostor. The Crewmates' jobs are to do tasks around the ship and to report any suspicious behavior or dead bodies of fellow Crewmates. The Impostor tries to kill off the Crewmates and sabotage the ship without getting caught. The main focus of the game is the meetings, which is when the players discuss and try to find out who the Impostor is by sharing clues and information about each player during the round. To win, the Crewmates have to vote the Impostor off the ship without voting off those who are innocent, or they must finish all their tasks before they are killed. For the Impostor to win, they must kill off the Crewmates without being suspected.
"My favorite mechanic is the animations for certain tasks because it feels more like an actual video game than a game of just guess who. My least favorite mechanic is the waiting area because there's nothing to do (…) I would change the waiting area to at least have a small mini-game that you can play while waiting for other people to join." Anonymous stated."
The game was developed by indie developer InnerSloth and released on June 15th of 2018. A first, the game was a flop. It gained little attention and popularity. Surprisingly, two years after the initial release, the game began to receive a huge following. Among Us has been downloaded over 86 million times on mobile and is the most-viewed game on Twitch as of now.  It has become so popular, that InnerSloth announced that they are canceling the game's sequel.
"I think the game became so popular two years after its release because of everyone having to stay home. They wanted to find a game that they could play and landed on Among Us," said Anonymous.
So far, Among Us has been given mostly positive feedback. The game is still gaining more and more attraction in the gaming community. Will the game continue to thrive? Or will it only be another fad of 2020?
"I was introduced to Among Us by a friend. At first, I thought it was not rad and didn't pique my interest at all. Then, someone in a group chat invited me to play (…) At first, it seemed boring, but once I gotta play it, it was very fun and I enjoyed it thoroughly." said freshman Eunice Cruz.