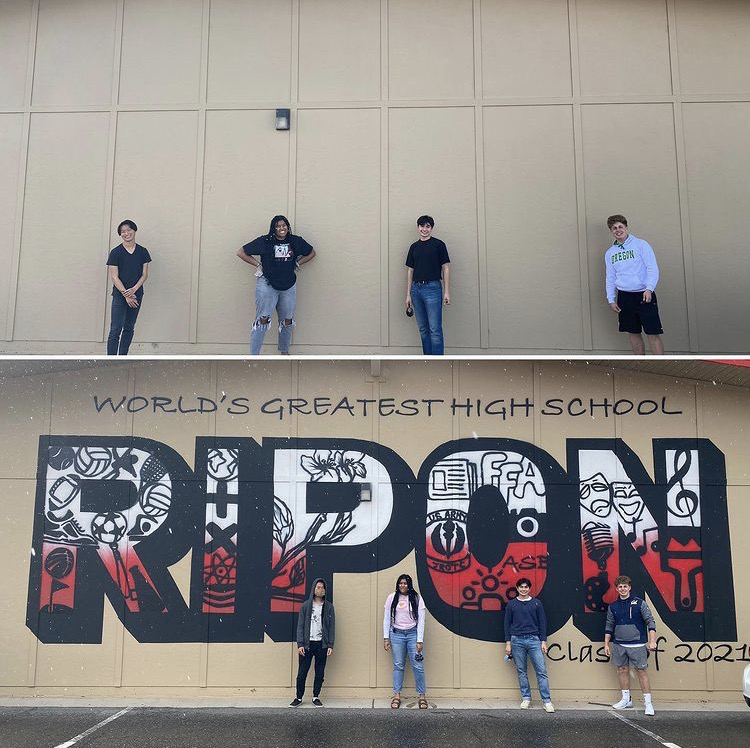 Senior class gifts have been a very big tradition throughout most high schools and colleges all across the country. It is almost a "thank you" to the school for the past four years that they have spent at the school and for all that the school has done for them in the four years that they spent there. It is also to show a little thanks to their teachers and everybody at the school. Overall, senior gifts are to give back to the school and hopefully spread joy and positivity as well. 
Senior class gifts can vary from many different things like money towards scholarships for many different students, money put towards improvements to the school, or something fun that everybody will enjoy. Some of the previous senior class gifts have been murals, sheds for around the campus, money towards scholarships, and trees or plants that have been planted around the school. Last year, the class of 2020 gifted the school a pad of concrete with their handprints and initials to leave their legacy behind at Ripon High. This pad of concrete was gifted to the school so that one of the previous senior gifts- a shed, could sit on a cleaner-looking area. 
This year, the senior class of 2021 has gifted the school a beautiful mural that represents the community of the school in so many ways. The mural says "World's Greatest High School" in black lettering, and below that it features the word "Ripon" in very large red and white letters with little drawings within the letters that represent our school. Some of the things featured within the mural letters include different sports and symbols of things that RHS has to offer. Some of these include a paintbrush, microphone, and music note for our theatre art courses. Another example is a newspaper for our journalism class and an army symbol for JROTC.