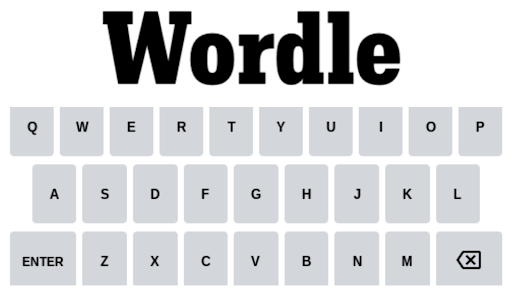 Around the world, the new vocabulary game, Wordle, has gone viral. The game has over two million players as of recently, and Ripon High is not immune to the craze. The aim of the game is to guess a random five letter word in six tries. When you guess a word, each letter comes up as either black, yellow, or green. If it's black, the letter is not in the word. Yellow, it's in the word, but in the wrong spot. Green means that letter is in the correct place. This simple system has captured the attention of people across the globe, including some of our own Ripon High students.
"My favorite thing about Wordle is that the word changes every day," said Jenna Skavdahl, sophomore, "it's always new."
Each day, The New York Times puts a new word for the public to guess. So far, there have been nearly 300 words, with the game first launching in October. The reason it is so popular is because it never gets old. There is always something new to guess, and there have yet to be any repeat words. Though the gameplay is the same, there's a spark of excitement that comes with playing a game that is constantly updated.
"People also want to prove their status," said Katherine Eskes, sophomore. "I've heard people bragging about how they solved it in one or two tries."
Sharing with friends has been a big part of why Wordle has gone viral. The easy share method embedded into the website allows players to let friends know how many tries it took them to guess the word, without spoiling what the word is. Bragging rights are often awarded to those who can guess the word in fewer tries than their friends, which appoints a sense of competitiveness to the game, as well.
 [sno-poll id="13757″ result_color="#bf0d0d" tile_color="#ffffff" align="left" background="on" background_color="#ffffff" border="all" border_color="#888888″ border_size="5px" shadow="on"]