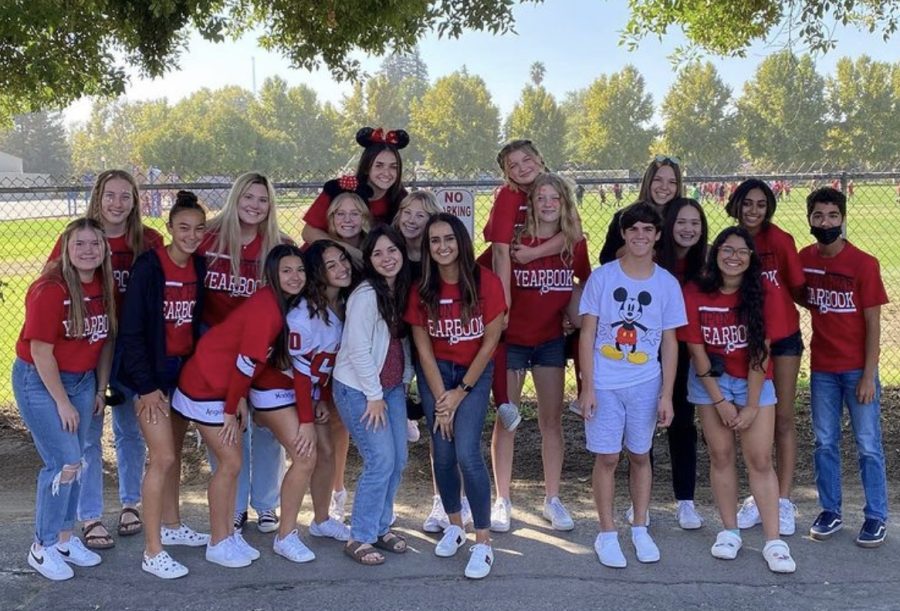 The 2021-22 Yearbook is complete! Be on the lookout for distribution. Senior distribution will be on May 19th, while the rest of the school distribution will be on May 20th at lunch time. The yearbook staff has worked very hard this year to bring RHS an exciting book for the school year of 2021-22. This year's theme is "Dare To Be" and it is aimed to showcase all of the students of Ripon High, and it is "very open and versatile to everybody", says the Yearbook Editor In Chief, Morgan Hushaw, senior. 
"I love that the theme encourages students to get out of their comfort zone and dare to be who they really are meant to be." said Yearbook advisor, Laura Ochoa, teacher. 
This year's staff has worked hard in order to create fun and interesting spreads that will be enjoyable for our school this year. They have come up with many ideas that are new and creative that will be featured in the yearbook, which students and staff will be able to see when distribution comes and they get their books on the 19th and 20th of May. 
"My favorite part of this year's yearbook is the fact that it is very different and unique to the last couple of books we have had," said Hushaw.
After lots of hard work, covering many different school events, interviewing many different students and staff, and creating many different colorful pages, the yearbook is finally finished and ready to be published. The staff is very excited for distribution and for RHS to see all of their hard work. They are even more excited to share all of the memories that have been made over the school year of 2021-22. 
"I am really looking forward to the cover being revealed, and also I love the spotlights in the middle of the book," said Ochoa.