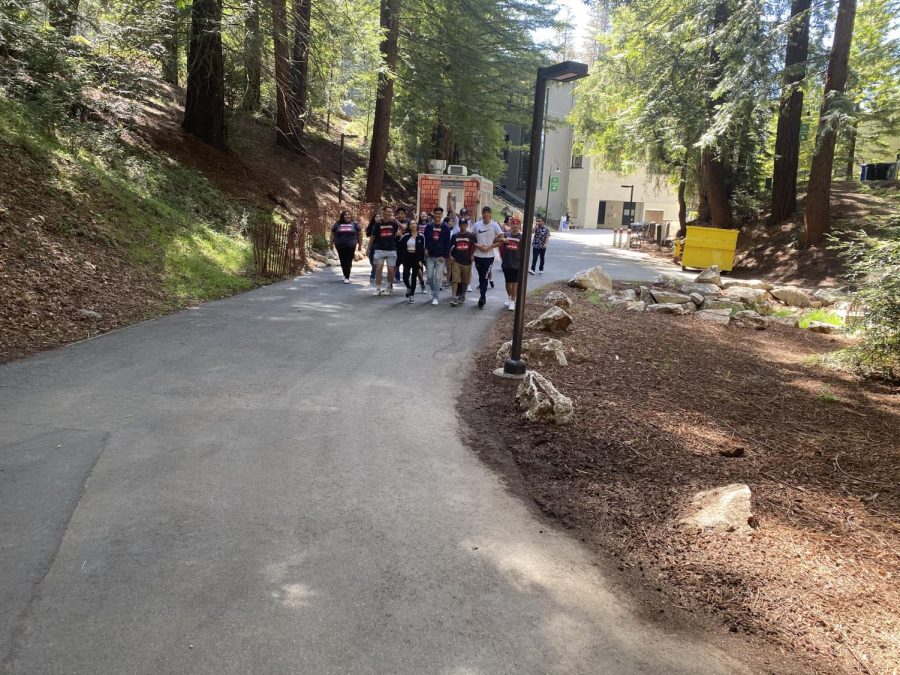 One of Ripon High's exceptional clubs, Estudiantes Unidos, took a trip to Santa Cruz. Although there was a delay in their trip, the students were able to venture through the campus of UCUS, University of California, Santa Cruz. The beautiful campus allowed the students to explore their options for the near future and expand their horizons in the academic field. 
With the group's cooperation and help in volunteering, they were able to make the field trip possible. Funds from recycling, town event participation, holliday sales, and more were all used to support the trip. On April 8, President Nestor Verduzco and Vice President Jose Naranjo led the club on an adventurous day. 
"We learn as a club to have fun together, enjoy the trip, bond, and stay together.. We served the community of Ripon to be able to go today… I loved our volleyball game on the beach and definitely when we sang on the bus ride," stated Naranjo, junior. 
Bonding from the club was a prime motive to lead this trip, and it was successful in its attempts to make the club closer to each other. Estudiantes Unidos was very organized and inclusive towards everyone, making the trip a memorable event. 
"…We were able to make the best out of the worst situations; when the bus broke down,  instead of letting that ruin our mood we decided to sing and dance in the little space we had…I would definitely come back due to the lack of time we had. I would love to look at the rest of the college since I am interested in attending UCSC," stated Kaylee Gonzales, sophomore.
Not only was this trip an entertaining time to grow the Estudiantes Unidos club closer, but it was also a useful learning experience to many. Time on campus expanded student's minds to the open future and was a great academic involvement. Overall, the trip to Santa Cruz is only one part of the club's exciting journey this year.