Rocky Start for Indians Football
Your Ripon High Indians took on the Sonora Wildcats on Friday, Aug. 26, at home. This was the first time this year the Indians took Stouffer Field for both the JV and Varsity teams.  
After a rough game for the crippled Indians varsity team (0-2 this season), Sonora got the best of them and ultimately defeated Ripon 42-10. Sonora came into this game firing out like a cannon and put themselves in a very good lead, out scoring Ripon in the first and second quarter. With Ripon being down 29-7 going into halftime, it did not get much better as many players for the Indians were getting injured left and right. From starters on offense, to starters on defense, they were playing with backups and third strings, making it difficult to come back against a very good Sonora football team.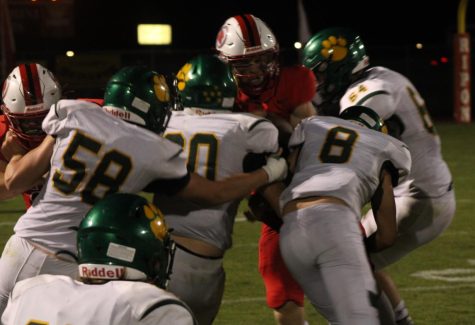 JV withstood the Wildcats and came out ahead with a score of 7-0. 
"It was a really good game," states Marcus Madoski, sophomore. "Everybody was doing their job really well. We had one touchdown but it was a good one, and we all worked our butts off out there. There were some beautiful throws in there. All our work is coming into play." 
After a 16-13 loss to Sonora, the improving freshmen, with a record of 0-2, will host the Sutter Huskies on Thursday.
Come support your Indians this week as all levels will host their opponents at home. JV and Varsity take on McClatchy with JV kicking off at 5:30 p.m and Varsity at 7:30.