Serenity at September Stroll
The Ripon Gardening Club put on the 25th Annual September Garden Tour on Saturday, Sept. 10. This event is a fundraiser for Eco courses in schools, as well as supplies to help maintain the gardens they cultivate in the community. Some of those gardens are the Butterfly garden down by Mavis Stoffeur Park, and the Community Garden over by the Animal Shelter. During the stroll from 10am to 2pm, six different families opened up their backyards to show off their landscaping skills, from flower arrangements, to exotic trees, they all had their own touch of life.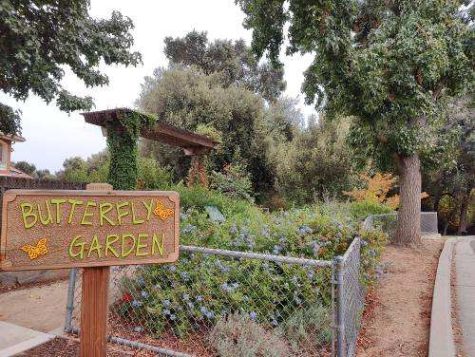 For example the first of the houses was the Patterson residence, they showed off their recent remodel from the ground up, in just two months the Pattersons had made a flourishing garden, as well as a fun and personable backyard. The Patterson's estate also includes a tree they have in the yard. Which they call, "a mustache tree" which was two separate plants grafted together which brought quite the unique twist on the yard.
The second house, the Van Slyke residence, was built over an old olive tree orchard. Formerly the neighborhood was revered as the "olive estates" and many of the homes there were custom built. The Van Slykes have put work into their yard constantly for the past 26 years, while still keeping one of the original Olive trees from the orchard. Said to be over 100 years old, the Van Slyke's house one of the trees in their lovely backyard. They also have some beautiful planters in their yard with lovely succulents in them.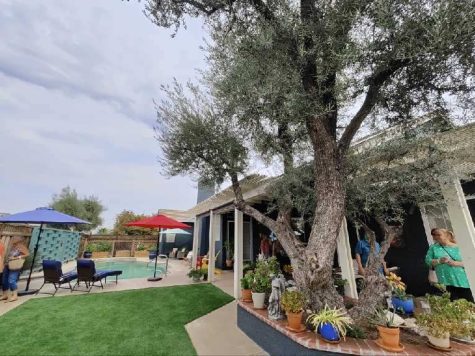 At the end of the house line up was the Visser residence, built in 1940. The home has been remodeled four separate times, and the tank house on property was restored recently. Here on the property the Garden Club hosted a silent auction and raffle. They also provided sign up sheets for anyone interested in the Gardening Club. They had many lovely prizes from the auction, such as a potting station, and a set of garden tools. They had many different knickknacks in the raffle section as well, like some hand painted landscapes, a few sponsorship items, pie racks and much more. Next September check out the Stroll by the Ripon Garden Club!