The 6th Annual Gallery of the Arts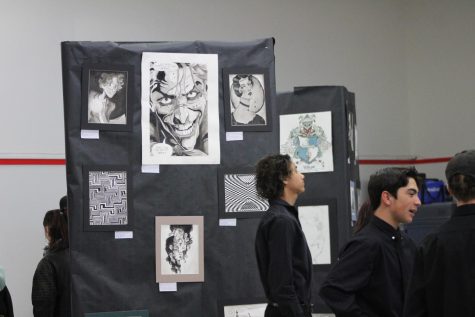 The 6th Annual Gallery of the Arts at Ripon High gave artists the opportunity to show off their artistic skills. It was held in the MUB on Mar. 16 from 6-8 p.m. and included snacks that guests could enjoy while embracing all of the different displays of art, including ink, watercolor, charcoal, pencil, sculpture, poetry and paint. Then, both the choir and band performed as "visual artists." Students, parents and family members came to support and enjoy the talented artists that RHS holds. Sophomore Gia Grewal and senior Ella Perry stood on stage with confidence while reading their poetry to the audience.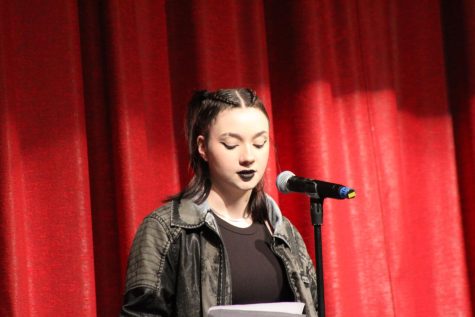 Afterward, music director Geoffory Felver led both choir and band. Choir harmoniously sang "If Ye Love Me and Can You Hear," and then the band performed the captivating "Ember Skies." Next, guest speaker Rafael Luna showed off his artistic skills in front of the audience and had a conversation with Felver. Throughout the event, guests were given the chance to vote for their favorite art pieces. The winning artist, junior Alana Jones, was announced to end the gallery.
"I was shocked because I thought [another student] would've won," says Jones. "My dad was like, 'Wow, this is so good!' I was just in complete and utter shock." Jones is an extremely talented artist with a few words of advice for other aspiring artists. "Don't be afraid to fail because I find myself often trying to make every piece perfect, but if you have no bad pieces, then you're not going to improve."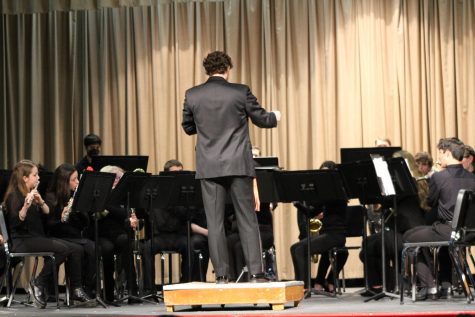 A long process was taken to make the Gallery of the Arts possible. This event was organized by Felver, art teacher William Bowers, team leader April Yan, senior, and her sophomore trainees Sofia and Gia Grewal.
"We had to figure out how to get the students incorporated like our artists and band and stuff like that," Yan explains. "We were a little worried just because, generally, getting people to go to events after school is a little hard, but we were really pleasantly surprised with the turnout." When asked if she enjoyed organizing it, Yan said,"Absolutely, I'm really sad to be leaving next year, but [I know] it'll be in good hands."
The Gallery of the Arts went really well and we can't wait for the next one!