Historic Pioneer Cabin Tree Felled by Storm
Hang on for a minute...we're trying to find some more stories you might like.
A heavy storm in northern California toppled one of America's most famous trees in Calaveras County Sunday, January 8.
The Pioneer Cabin Tree, which has been estimated to be more than 1,000 years old and was known for its massive hole big enough for cars to drive through, was felled by the strongest storm to hit the area in over a decade. It's not clear why it fell, but it probably had to do with its shallow root system and the flooding around the nearby trail caused by heavy rain.
The giant sequoia tree's hole was carved by a group of pioneers in the early 1880s at the request of James Sperry, founder of the Murphys Hotel, to compete with similar "drive-through" trees at Yosemite. In the past, only pedestrians were able to pass through the tree, but later automobiles drove through it as part of the "Big Trees Trail." Recently, passage was limited again to hikers only.
Jim Allday is a volunteer at the park who noticed the tree fall. He said it fell at 2 p.m. and "shattered" on impact. According to him, people have been walking through it as recently as Sunday morning.
"When I went out there [Sunday afternoon], the trail was literally a river; the trail is washed out," Allday told the San Francisco Chronicle. "I could see the tree on the ground; it looked like it was laying in a pond or lake with a river running through it."
According to a post on the Calaveras Big Trees Association Facebook page, "the storm was just too much for it." By Sunday evening, the post had more than 800 comments of people sharing photos and farewells to the tree.
"I have pictures of my folks and their car driving through this tree when I was a kid and I'm now 78 years old," wrote Georgie Hensely on Facebook.
"Nature gave us this beautiful tree and Mother Nature took it down," said another Facebook user. "It was beautiful to see in person."
The Pioneer Cabin Tree will reportedly remain where it fell, provide habitat for many creatures and slowly decompose to improve the soil for more future sequoias in the park. Rangers have said that it will remain a part of the trail, and the fact that it fell will play a new part in its story.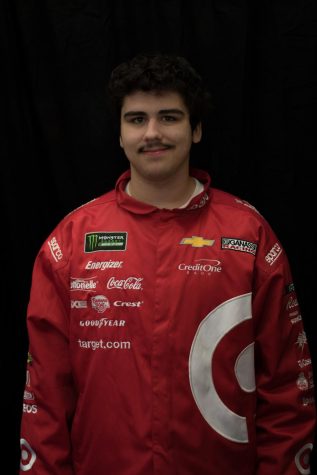 Kevin Valdez, Journalist
Kevin Valdez is a student at Ripon High School who is looking forward to something memorable during his senior year. This is his second year as a reporter...