8th Graders Get a Taste of Ripon High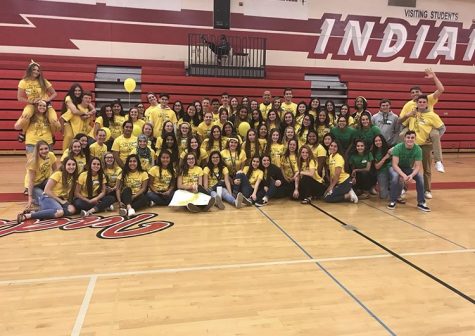 It's that time of the year again, and the incoming freshman are getting ready to wrap up their last year of elementary school and move onto high school. Ripon High Link Crew is in charge of setting up the day for the eighth graders and show them around the campus to get them ready for high school.
"I'm both nervous and excited to start high school next year, but I had a fun group and they helped me figure out where everything was at Ripon High," eighth-grader, Reese Hansen said.
A huge part of Link Crew is wanting to get the incoming freshman involved in activities, sports, and clubs on campus. Throughout the day, the eighth graders learn about various clubs and organizations such as JROTC, FFA, Band, Choir and Journalism. The Link leaders also try to get the kids excited and comfortable by making sure nobody is left out and try to make friends with as many kids as possible.
"My advice to incoming freshmen would be to get involved. As much as they have to hear it, it really is the most important thing because it's what makes high school enjoyable. Being in clubs, leadership, or sports is what makes you remember high school and live a little more," junior Mia Benzinger said.
Link Crew wrapped up 8th Grade Welcome Day by walking around the campus for a mini tour, and then said goodbye to the eighth graders until they meet them again at Freshman Orientation Day in August.