Ripon's Friendly Neighborhood Spider-Man
Movie Magic Doesn't Always Have to Stay on the Screen!
Edit: Hello Readers! If you are wondering why there is not a picture of Mateo Villalobos with his Spider-Man costume, it is because he rather stay elusive. (Super heroes– am I right?)
Quite a few students have caught themselves staring off into the distance during class and daydreaming of doing something much more exciting– hanging out with friends, traveling the world, or being like Spider-Man, who spends his time outside of school fighting crime and swinging from building to building. Everyone has once wished that they could be in a world where they were a superhero. At Ripon High, Senior Mateo Villalobos has found a way to make a life similar to this a reality.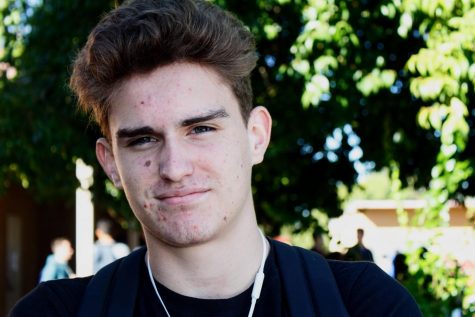 "As a kid, I would always be wondering, what if Spider-Man, or any other superhero character, needed some other costume for some other use? I would often sit in my room and draw tons and tons of different designs for other costumes and characters…I found it so entertaining to have to put real world problems into fictional characters," he shared.
Villalobos began designing costumes when he was young. Since this interest began, he has been drawing up and creating costumes for fun. He attends conventions such as Comic Con to gain new inspiration from other cosplayers.
"I have thought about making money by selling patterns and costume ideas, [but] I mainly just go for fun," he stated. "[My favorite convention] might be New York Comic Con, I love New York. [Last time I went] I was like twelve and it was the greatest thing I've ever done."
"
I want to make a career out of something that I truly enjoy "
— Mateo Villalobos
Since he began his career, he has attended five different conferences and wants to go to San Diego Comic Con. Villalobos plans to continue designing when he is older and also hopes to attend a school of the arts.
"I have put a lot of thought into costume design…for movies and tv shows. I've always wanted to do that. Drawing is cool, but actually making the physical thing is awesome because you can put in more detail." He excitedly said, "I want to make a career out of something that I truly enjoy [and] I'm looking at San Francisco Academy of the Arts."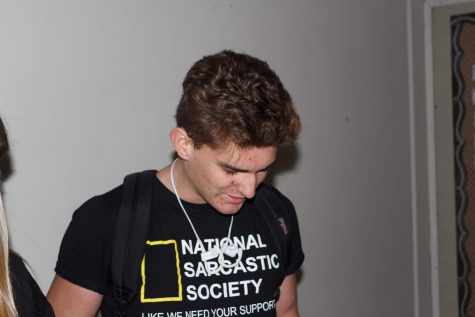 For the Homecoming parade, Villalobos handed out candy to the kids, like the friendly neighborhood Spider-Man that he is, in a suit that he created. Spider-Man is one of his favorite heroes and he focuses on costumes for this character the most because he sees himself in Peter Parker. He smiled and giggled, "being a superhero as a teenager is super cool".

Loading ...