October Staff A.C.E. of the Month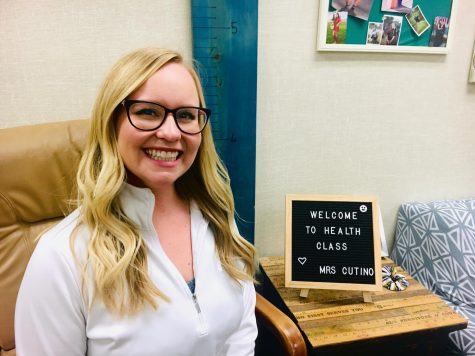 Short for Academic Achiever, Community Contributor, and Effective Communicator, the A.C.E. of the Month is an honor awarded to one individual from both the Ripon High student body and staff. These individuals that are chosen by the students and staff possess a strong work ethic, integrity, dependability, and trustworthiness.
Health and Fitness teacher Mrs. Cutino was chosen as the staff A.C.E. of the Month because of her cheerful demeanor.
"I was super excited to learn that I was nominated for A.C.E. of the Month!" Cutino exclaimed. "It's always nice to know that people think that what you are doing is impacting the school in a positive way."
Being an A.C.E. is important to her because she wants to make Ripon High "a great place to be and it takes each one of us doing our part to make that happen."
Students and staff who nominated Mrs. Cutino said that she was a great teacher and fantastic role model.
"It means the world to me to know that I'm making a difference here at Ripon High. I want everyone to know how much I care and I just want to bring positive, fun vibes to everyone on campus…Thank you Ripon High for this Honor! I love you all!"