The Blue Jacket Travels to Indiana
Hang on for a minute...we're trying to find some more stories you might like.
Across the country, many memories were made along with new friends. The Ripon chapter had nine blue jackets travel to Indianapolis, Indiana to attend National Convention.
National Convention lasted four days from the 24 to the 27 of October in 2018. At the National Convention, there are numerous workshops teaching life skills and other events including a speech from President Trump. There was also a ceremony recognizing members that earned their American Degree.
"My favorite part of Nation Convention was the 8th General Session… those five seconds on stage were a representation of all of my hard work for the past six and a half years, and I will never forget that," American Degree recipient Megan Harlan said.
Megan Harlan, along with Stephen Defreitas and Kayla Keating, received the highest FFA degree on October 26. Less than one percent of FFA members receive the American Degree making it an honor to achieve. This prestigious award requires members to work countless hours, invest money, and put sweat and tears into earning this degree that they well deserve.
"To me the blue jacket is more than just a uniform, the blue jacket means family… many memories and new friends from all over the nation are made in the blue jacket," Senior Nicole Powell said.
When most people look at FFA, they see it as just another organization or something that has to do with farming. Once you live in the blue jacket you experience a new feeling of family and belonging. This organization gives opportunities to meet others from all over the country and develop friendships and brotherhood throughout your state and the nation.
"The blue jacket to me is a place that I can call home. When I am in the blue jacket I instantly become a happier person," Senior Kaitlyn Avila said.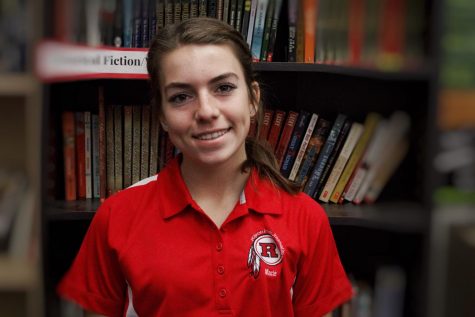 Macie McPeak, Journalism
Volleyball, track, journalism, CSF, FFA- Macie McPeak is a very involved sophmore at Ripon High. She has a passion for writing and loves numerous other...