This DUDE. is Nice
All about Ripon High's "DUDE. be nice" Week and Honoree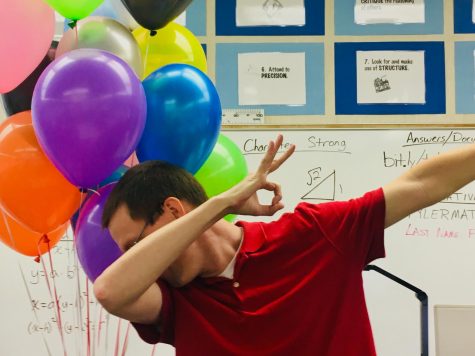 Just this last week, Ripon High participated in the 3rd annual "DUDE. be nice" week. For those who do not know what DUDE. be nice is all about, it is a movement for the development of a more "conscious culture" that was created by the media company "dude. be nice".
Ripon High has been making very significant strides towards fostering this culture of kindness for quite some time, but these last few years have been outstanding. From the DUDE. be nice week to the implementation of Character Strong (click here to learn more), RHS has really lived up to its nickname: "the world's greatest high school"!
The school spreads positivity by decorating the campus with sticky-notes that have encouraging messages on them, sharing happy stories over the morning announcements, and giving shout-outs to their friends on social media. Another part of the DUDE. be nice week is the honoring of a student selected staff member who is, simply, a nice dude at the annual rally. This year, the student body chose the beloved math teacher, Mr. Tyler!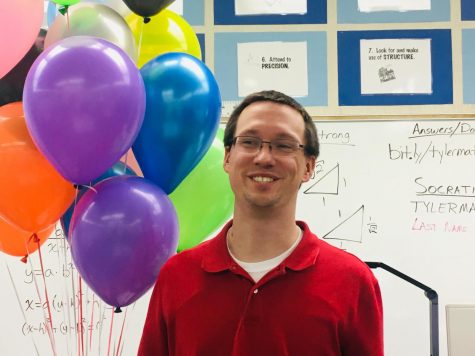 "[When I heard my name,] I felt gratitude. It was gratitude to the students for believing me to be a nice guy," he exclaimed. "The students are amazing. I love the students: they are so nice. That's one of the perks about working here."
You can see him spread positivity on campus daily by smiling, waving at people, and giving fistbumps in the halls. Part of why the students selected Mr. Tyler to be the DUDE. be nice honoree was because of how he treats students in the classroom.
"I try to show kindness in the classroom by showing compassion and listening to them. Not treating the students as students, but as human beings," he said. "I care about them [as individuals] more than their grades."
Mr. Tyler graduated from RHS in 2006 and has been teaching math courses here since 2016. Before coming back to the school to be a teacher, he worked at Baskin Robbins.
"When customers came in, I tried to treat them like the best person in the universe so that way, maybe their day would be a little brighter. You don't know what another person is going through at the time being, so if you're nice, maybe you can help turn their day around a little bit," he shared.
This kindness culture is what the world needs. It is no wonder as to why Mr. Tyler was chosen as Ripon High's nice DUDE.
"Being kind is trying to make the world better with one person and one smile at a time."