Senior Soccer Sadness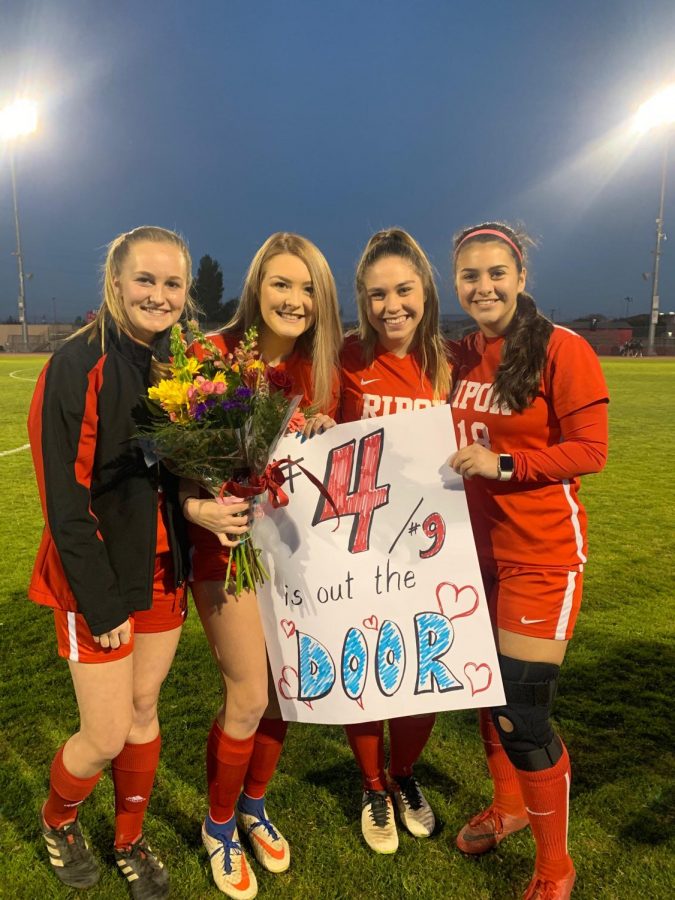 As TVL season for the Lady Indians starts to come to an end, the thought of playing in sections is bright. Ripon High's Varsity Girls' Soccer team is currently 14-3-1, 9-0 in league, being the only team in league undefeated. The team has had many challenges throughout the season, playing teams they never had before. The mojo is still alive, however, and the girls only have two more league games until they're section bound, hoping to win it all as they did last year.
There's always difficulties during a season, this one occurring every year, the graduation of seniors.
"
The seniors are more than just my teammates at this point, we're all so close and it will be difficult to watch them go, but I know they made a difference on our team while they're here and will always be remembered"
— Kailey Tijero
Senior night was held on Thursday, January 24, honoring all the hard work, dedication and memories the seniors had.
"On senior night it hit me how much I love these girls and how I won't be seeing them as much. On my last game with them, I know I'll be so proud of us but so sad because this team is my family," Senior Nicole Brown sadly mentions.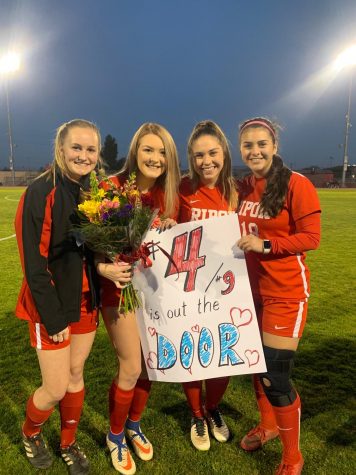 The season isn't over yet, however, as they have hopes and dreams of not only winning sections this year, but winning state.
"The goal of this season is to bring home that state championship plaque, just to prove to us and our school we are an elite level team, and are capable of going that far and succeeding," Sophomore Ariana Scholten confidently says.
"I have really high hopes for the rest of the season. All of the girls on the team have such a close connection with each other, which makes us work so well on the field," Tijero states,"I want us to win sections again because two years in a row would be incredible! If we put our all onto the field I know we'll do great," she adds.