It Chapter Two Review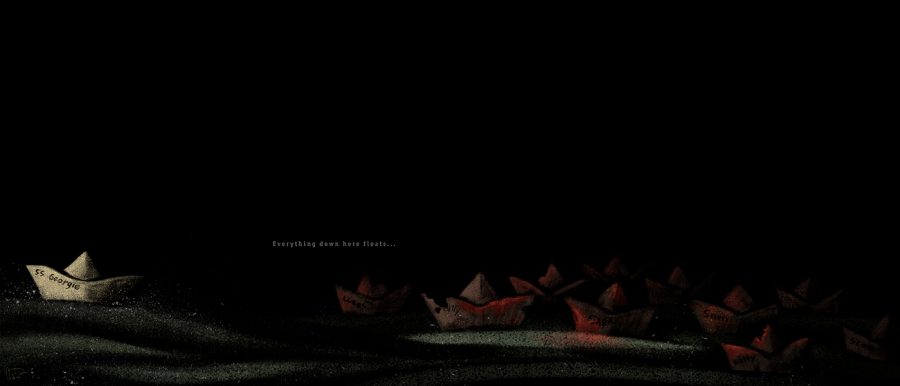 Pennywise came to theaters and terrified us last Halloween season in the film, It. Now the horrifying clown returns in the second installment, It Chapter Two, to scare us once more. In this sequel the "losers club" reunites in Derry 27 years later to finally defeat the creature that tormented their childhood, Pennywise. 
This is a great movie to watch with a group of friends, yet there could've been some improvements. Let's start off with the positives. One of the best things about this movie is the casting, and how well the actors portray the adult versions of the original cast. Bill Hader did a great job playing the grown up Richie Tozier, adding a lot of hilarious moments throughout the movie. And of course Bill Skarsgard was phenomenal as Pennywise, making the character iconic in his own way.
The movie did have a few faults. First off the film is very long, which isn't always a bad thing. However for this movie you definitely can feel the length, especially towards the end. A lot of that's due to the pacing of the movie. The beginning was way too rushed. We didn't have enough time to be introduced to the characters as adults and their current lives, which was a missed opportunity for more character development. Once the characters are in Derry and begin their mission to defeat Pennywise is when the movie starts to feel slow. Certain scenes drag on too long while others seem to be completely unnecessary. Though when the final battle starts the movie definitely gets more thrilling again. 
I enjoyed the movie very much, even though I had to refill my popcorn a couple times. It's a very thrilling and fun movie to see with friends, especially because of the Halloween season. This movie receives a 3 out of 5 stars and I definitely recommend it if you enjoyed the first It though I would suggest rewatching the first film as a refresher.