Traveling Through the Night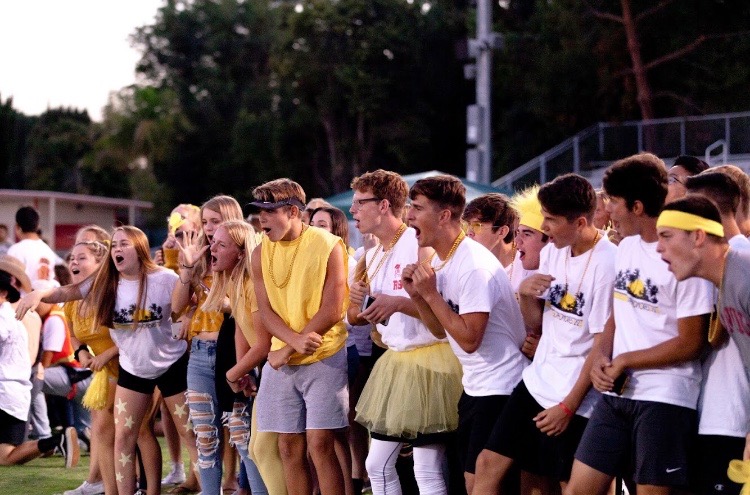 Ripon High school students joined together on the football field for a night full of fun and excitement as the first homecoming event kicked off. This enjoyable but competitive event was the second annual night rally. The night rally occurred on Sept. 26 and motivated many students to show off their spirit at Ripon High. The night was full of laughs and eagerness to see which class would win the first event of homecoming 2019.  
The rally consisted of multiple events and activities in order for students to get points for their class. The main and most enthusiastic activity was the lip sync. Each class competitively put together a performance with detailed choreography and songs of their choice. Classes got rewarded points based on the quality of the lip sync and overall performance. 
"
"I think our class did better than expected […] knowing that we won and put in the work, it was just fun!"
— Jordan Tarasoff
The night rally held two other events that earned classes points and put one special class ahead of the game. One event played was musical chairs. The game was played with two representatives from each class. It was very competitive and had juniors, seniors, sophomores, and freshmen out of their seats. Spirit was another way to earn points at the rally. The class with the most spirit overall was rewarded. 
" I was surprised at how good everyone did at the rally! I definitely thought the seniors would win," Freshman Brianna Alvarez said. 
As the night concluded, the scores were revealed. Sophomores won the lip sync battle and juniors won for overall spirit. With these final totals, the sophomores came out to take first place for the first homecoming event this year.
"I think our class did really good. It was hard to do the lip sync on the right timing but everyone got it eventually. It was really fun and totally worth it," Sophomore Naomi Wilbur exclaimed.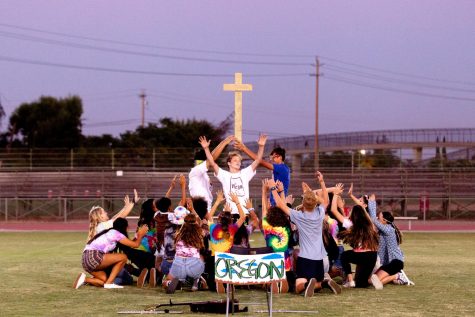 The night rally was an amazing experience for everyone that attended the event. Students were full of smiles and laughter as the night went by. Many encourage and hope others will participate and attend the event in the upcoming years because it is a fun way to be involved with homecoming. 
"I would encourage everyone to participate in the lip sync because it's really fun and a good way to hang out with your friends during homecoming," Sophomore Naomi Wilbur said.