The 2021 Nintendo Direct is Out!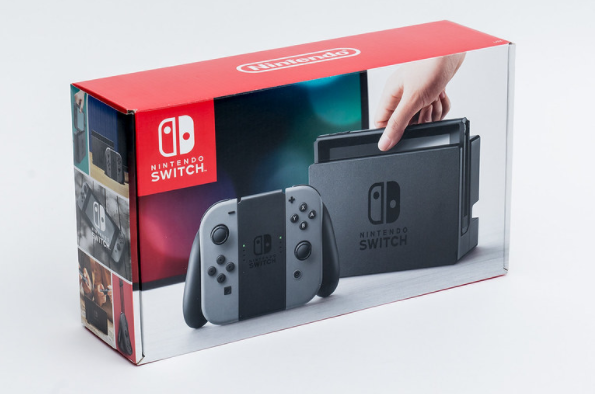 A new Smash Bros. DLC? Hades receiving a physical copy? Splatoon 3? On February 18th, Nintendo released a new Direct filled with new and exciting games coming to the Nintendo Switch. These games are set to be released in the following mouths and next year. People are ecstatic for certain games finally coming to Switch, remakes of past games on the 3DS or Wii, and a continuation of one of their favorite series.
Straight away it is announced that the new DLC, Pyra and Mythra from Xenoblade Chronicles 2 is coming to Super Smash Bros. Ultimate. The DLC features a 2-1 mechanic which allows you to switch between two different characters during battle, just like Zelda and Sheik from Super Smash Bros. Brawl. Fans are excited to see the return of the 2-1 mechanic, while others are upset the new DLC is another sword character.
Another game Nintendo fans are excited about is Mario Golf: Super Rush. The game has finally made its return after 19 years. The game includes new features to the Mario Golf series including story mode and multiplayer. Not only that, but it brings the return of Miis, which can be used during story mode.
Miis have seemed to be forgotten about on the Nintendo Switch, as only a handful of games use them and the Mii creator is buried deep into the settings bar. This is why people are ecstatic for the return of Miitopia, a game favorited by many when it was only on the 3DS. The return of the game is shocking, but is definitely appreciated. The game also contains new features like new character customization. 
Legend of Zelda lovers are saddened that no new games for their favorite franchise are being released anytime soon. Instead, they get to enjoy a trip down memory lane with a remastered version of Legend of Zelda: Skyward Sword.
Finally, the game everyone seems to be talking about, is Splatoon 3. With the third game to the series, the paint shooter is back. Not much is shown in the trailer besides new maps and a new sidekick for your avatar. Nonetheless, Splatoon devotees can't wait for the addition to the series. However, the game is set to release in 2022, so there will have to be a bit of a wait.
These are not even all the games that are coming to Switch. Games like Fall Guys and Apex are making their way onto the console and games like Hades are getting a physical copy. What games are you excited for?