Air Quality Cancellations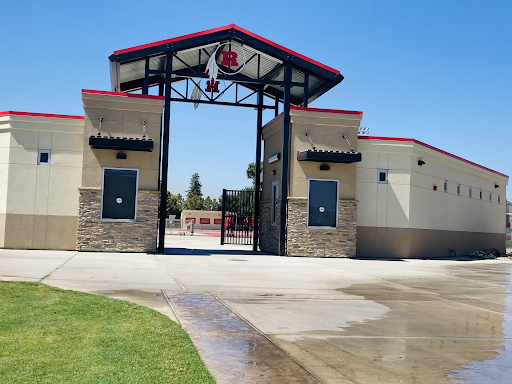 Smoky and ashy skies might be covering our sun in Ripon, but that isn't the only thing casting a shadow on the students at Ripon High. A home football game was cancelled. The excitement of The back-To-School dance on Aug.28. was quickly put on hold till Sept.18. After all the planning that went into these events, many students were disappointed in the sudden postponing. 
The air quality has caused a lot of off and on for football games, a will they won't they. 
"Many of the football games have been cancelled as well, and as a cheerleader having to keep track of what days we have games and don't has been very difficult." Alex Storz, freshman, said. The air wasn't safe to breathe for our teams, but many were looking forward to the home game. 
Football games are often social events where the entire school to get together. Maybe some students even volunteer to work home games. Also, right in the middle of it all, our football teams and cheerleaders didn't get a chance to play for their home.
The Back-To-School Dance was the first in forever! It clearly raised some excitement for the freshman, being their first high school dance. Older grades haven't had one yet still, or haven't had one in a bit. It wasn't cancelled though! Only postponed for less than a month, still leaving some excitement in the upcoming weeks for students. 
"The cancellation of recent events have been pretty disappointing, I was really looking forward to the dance especially because I've never had the experience of a high school dance." said Braige Medeiros, sophomore. Sophomores haven't even had a high school dance yet! Due to last years circumstances they weren't able to have any social events. For some, social events haven't been held since they were Sophomores or Freshman.
Bella Chapin, Senior, said,"I understand why it had to happen, and I'm hoping it won't get cancelled again."