Page Turners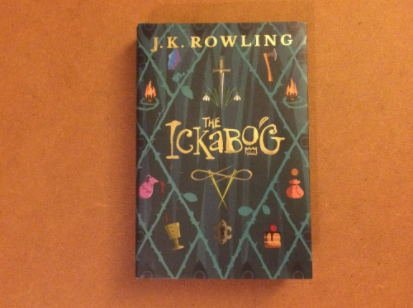 In recent years, many new fiction authors came out into the open, and some old favorites published new works. As always, these authors wrote in a wide variety of genres; fantasy, adventure, thrillers, and more. Some new books include "The Ickabog" by J.K. Rowling, "Fable" by Adrienne Young, and "Playing with Fire" by April Henry. 
The first of these, "The Ickabog", is a fantasy fairy tale. It was written by J.K. Rowling, the famous author of the Harry Potter series. "The Ickabog" takes place in a mythical kingdom called Cornucopia, rich in happiness, gold, and food. However, in this happy kingdom, a monster lurks. Some say the Ickabog is a legend, the stuff of children's stories, but when the legend starts rearing its head for the first time in years, people panic. Rowling's story follows two childhood best friends, Bert and Daisy, who are determined to find out the truth about the monster plaguing their home. 
The second book, "Fable" is the first in a duology series by Adrienne Young. "Fable" and it's sequel "Namesake" make up a series about a girl named Fable, making the book's title fitting. The 17-year-old girl was abandoned on an island full of thieves by her father, a powerful seafaring captain in the area. The tale keeps the reader guessing as Fable makes difficult decisions about who she can and cannot trust. Fable struggles to make her way in a man's world.
The last book in our review is "Playing with Fire" by April Henry. Henry is well known for her work in thrillers, crime dramas, and horror stories. "Playing with Fire" is a book about a cautious young woman named Natalia. After her younger brother died in a house fire, Natalia played everything safe. Everything until her co-worker Wyatt asked her to go hiking with him. However, their perfect hike was ruined when a wildfire swept the area, forcing them to flee without cell-service, supplies, or a way out of the forest of nightmares.
All three authors have received glowing reviews from these and other works. Multiple students at Ripon High enjoy their books. 
"April Henry is my favorite author, she really knows her way around kidnapping and mystery," a freshman student, who wishes to remain anonymous said. 
Needless to say, all of these books are real page turners, and well worth your time.