What's New On TikTok?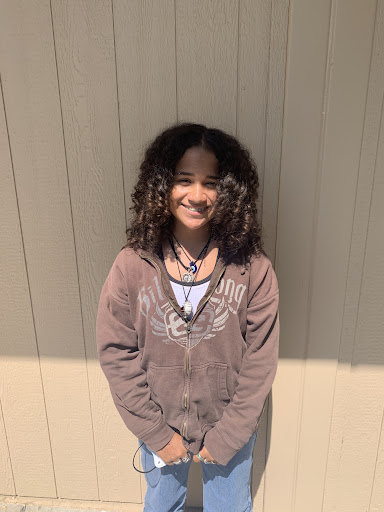 The revolution of Tik Tok continues to grow to this day, and has flourished in popularity over the past few years. What are some of the latest trends and inspirations encouraging teens' style everyday? 
Our teen's fashion sense today has evolutionized to more trendy styles, such as vintage, y2k, artsy, etc., and most have been popularized by the app Tiktok. 
"I feel like I've started to wear more jewelry, cause I used to hate it. I also started wearing more colored and oversized pants," states Audrey Kuennen, Junior. 
When asked about her style change, Kuennen declares to have more of a "feminist" style than before spending time on TikTok. 
Spirituality as well has become a big part of some's life after discovering its power from the app. Not trends, but rather yet cultural beliefs spread to help rid the negative energy around one's life. 
  "Me and my best friend Audrey always talk about tarot cards, crystals, spirituality…I have incense in my room,..I wear crystal rings, I have an evil eye necklace…," stated Brianna Alvarez, Junior. 
When asked about her reasoning for introducing magicology into her life, Alvarez explains it has taken an interest in her life. Trends as these not only do no harm to believe in, but are also beneficial to our adolescents' lives when finding their true identity. 
Aspiring makeup artist, Alanna Jones, talks about her experience on TikTok with her style and makeup. TikTok has introduced many new trends to the beauty industry, such as eyeliner and eye makeup, and even tips and tricks from famous creators on the app. 
When questioned if TikTok has influenced any previous makeup looks, Jones replies with "Definitely. Trends wise I see a lot more(inspiration) than I do on Instagram."
With the millions of users on TikTok, it seems impossible not to find your own selection of interests. With different unique fashion senses, makeup styles, and spirituality, teens thrive to find their new likings. 
It's more of a "consciousness and spiritual awakening," Kuennen explains when digging into a teen's authentic interests.