FFA Animal Life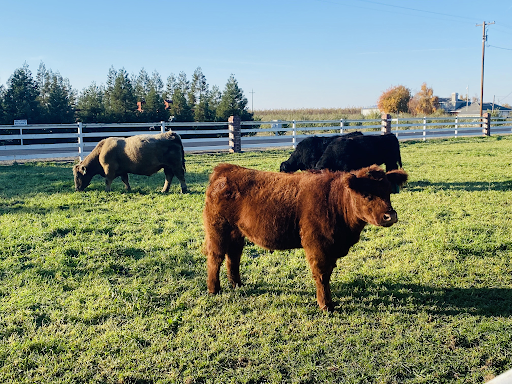 Many of us have pets, however most of us don't care for cows, pigs, rabbits, or any other farm animals like some of our students at Ripon high! The FFA (Future Farmers of America) in Ripon works hard to raise animals from pigs to cattle to lamb! We usually don't know what happens behind the scenes exactly. There is a long process to raising, preparing, and selling animals. The costs and time are truly expensive!
"Last year, I spent around 200$ on feed and 500$ on the animal. Feed usually lasted two weeks" stated Manuel Cortez, junior.
This depends on whether you keep it yourself or raise the animal in the school farm too. In the end, the money circles back to the FFA members at the fair! Here's how they make their money back.
"I sell them for either pets or breeding for people that are involved that want to do a breeding rabbit project. When fair comes up, I sell them for market or some of them get sold as meat for other people to eat," said Izzy Thompson, senior.
When the time comes to fair in June, Thompson and other members who have raised animals to sell must give them away. They might become pets, food, or used for breeding purposes. FFA has months to prepare for this event! The months of hard work and dedication for maintaining the health of these animals turn into a prize for the FFA student if the animal project turns out to win at the fair.
"I buy a steer each year which is male that is used for meat and I buy him in September. Then I raise him, wash, feed, and practice with him to show at fair in June." said Emma Phelps, senior.
 With much time of preparation and training, these animals are more than ready for the fair at the beginning of summer. Our members of FFA work hard in the many months of work to be able to show off what they've raised. You must also have the initiative and responsibility behind this kind of work too!
"I raise animals cause I overall have a lot of fun doing it," said Izzy Thompson, senior.