Shang-Chi Movie Review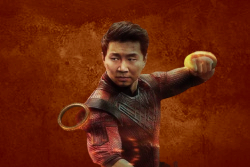 Shang-Chi Movie Review
Shang-Chi is one of Marvel's newest additions to Phase 4 of the MCU. Released on September 3rd of this year, Shang-Chi broke the box office by bringing in a whopping $363 million worldwide. The labor day weekend release of the movie also brought in about $30 million on its own. Although other shows and movies have been released by Marvel this year, this movie has gotten the best feedback so far. 
The movie centers around Shang-Chi, a seemingly normal person living in San Francisco, California. He lived a normal life with his friend until he was provoked by people from his past, which made him reveal his true identity to everyone around him. He was trained to be a killer by his father, and now he is running from him and his organization, the Ten Rings. The Ten Rings are artifacts that his father wears that give him superpowers, and in order to stop him from destroying the world Shang-Chi will need to defeat him. 
"I would like to see Shang-Chi in more Marvel movies, his character arc and backstory are really interesting," said Alex Tavizon, Senior. 
The blend of seriousness and typical comedy that Marvel presents in their movies is what makes this movie truly captivating, and it should be a must watch for others. The interesting plot and inclusion of certain cultural aspects make it unique as well. It is a good, casual watch and you don't need an actual background of the characters in order to enjoy the movie. Shang-Chi is a solid addition to the MCU and the character is here to stay for the near future. 
"I can't wait to see where this new character goes in the future, the new movies they could release with him in it could completely change some parts of the MCU," said Coleman McDonald, Senior.