Ripon High's annual Club Rush week began with the first rally of the school year! The rally was on Aug. 21 and it was a warm welcome for the incoming freshman and an exciting return for the seniors. The rally started with an epic entrance from this year's rally commissioners, juniors Elias Ramirez and Ricky Langenfeld. They hyped up the whole student body and got everyone into a fun, exciting mood.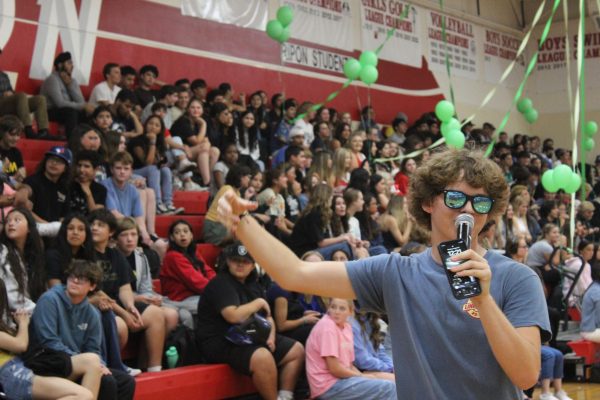 This is Ramirez's first year as a rally commissioner and his thoughts about it were, "It's pretty fun. [Ricky and I] ran together and it was a lot of fun. It's cool because I get to do it with someone that I'm so close with and that makes it a lot more enjoyable," explained Ramirez. 
Afterwards, they introduced the most spirited students on campus, the cheerleaders. They performed a wonderful routine and did a great job. Soon after, our rally commissioners went around to all of the classes and did a hype check. In the end, the Juniors were the obvious winners. Then, there was a fashion show that showcased the themes for the spirit week, which club leaders represented. All models had a striking pose at the end of the carpet for the student photographers. 
The rally commissioners started a game for the classes and a student from each class was chosen, junior Teo West being one of them. He's been chosen to play this same game in the first rallies of the school year since the beginning of his freshman year for the year of 2025's class.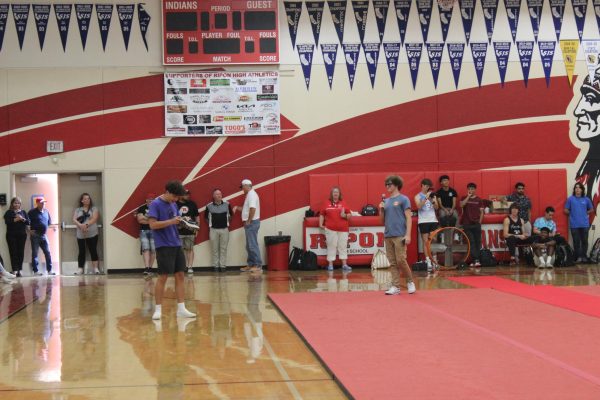 "I completely dominated the competition. They had nothing on me," explains West. In response to why he's chosen to do this every year, he said, "People just start yelling my name and so, I'm like 'Why not?'" 
As it was coming to an end, band director Geoffrey Felver and Ripon High's band lead the Ripon High Hymn. Everyone, including staff, joined in singing the hymn. This rally was a success and foreshadowed what the future school year holds. 
Welcome back Ripon High!