Here at RHS, there are a ton of new and old clubs starting up again this school year. Students lining up at tables just to get their names on that sign up list. With all these new clubs surrounding you, how do you know which ones to pick? Well here's one club that might spark an interest. Lilian Peterson, sophomore, has brought a brand new club to our school. 
Peterson's club, the Faithful Ones, is a club solemnly based around Christianity. Her club meets once a week in the library with club advisor, Tammy Paxton, the new school librarian. Peterson is the president while Natalie Ballard (vice president), Ava Padilla (secretary), and Gillean Corro (Treasurer) all work alongside her. Peterson's club was created to help those who wish to become more in touch with themselves and God. Peterson continues to say, "This summer I went to Hume Christian camp and I was set on the idea of having a club for other Christians, or even curious people who want to see what it's all about."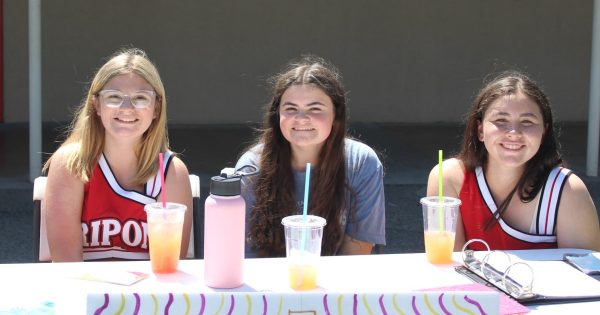 Peterson further talks about the struggles of starting a club. She states, "Starting a club is a lot. You have to write a constitution, come up with a budget plan, and get set for club rush." An average club meeting for them usually takes place in the library surrounded by members of the club participating in a bible study. There are currently 30 members, and they are still waiting for more people to join them.
Peterson and her friends have put in a lot of work to form this club, but how did this idea come to be? Peterson states, "I came up with this idea last year during school with my friend Natalie, the vice president." Peterson continues to say," I've been a Christian my entire life and it's incredibly important for me to have groups of friends around to connect and grow in their relationship with God." 
Starting a club takes a lot of hard work and dedication. Planning and organizational skills are highly important when it comes to this process. Even so, Peterson has managed to do a very good job at organizing her very first club with the help of her friends. This is definitely a club that everyone should know about!