For the first time in over a year, varsity football is back at R.H.S. The cheerleaders had cheered their hearts out, and the players gave us a game we will never forget. Even if they lost the game at a score of 28-21, this game was very hard fought.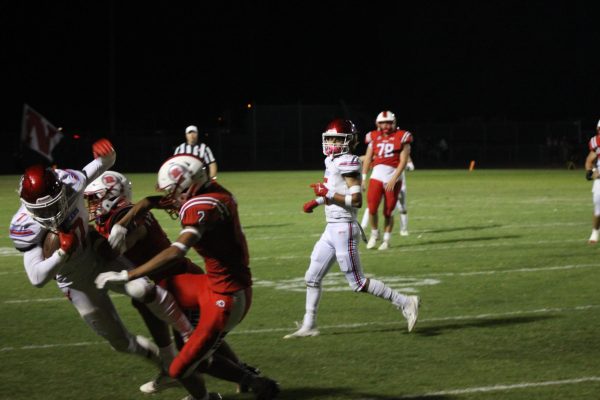 Throughout the entire game, both East Union and RHS had fought hard in order to secure the win. Ripon High had several turnovers and penalties that had led to the loss, but there were several forced turnovers and big plays helped them keep this game alive. Junior tackle, Gus Nungray, states, "They were a good team, we were a good team, we had to keep fighting. That's all we could really do, we fought harder [than the other team]. We fought as hard as we could."
This game was a very hard fought battle for our varsity Indians and they showed that they are one of the better teams in the league. Even though they lost, everyone in the stadium knew that they had played their hearts out.