RHS had come back from the bye, and were itching to get back to back wins. Unfortunately for RHS, Liberty Ranch had other plans. Throughout the entire game, both teams had made the game hard, and troubling for the opposing team. However in the end, liberty ranch came away with the win.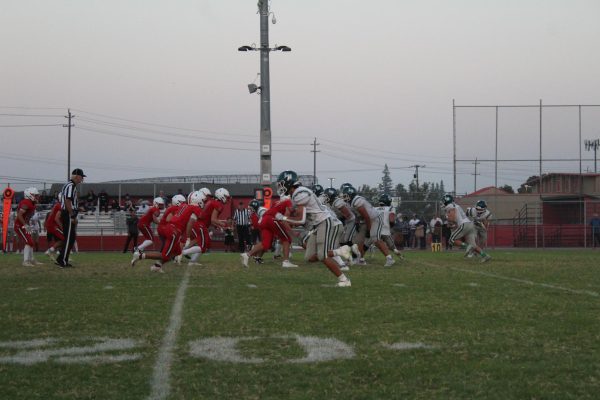 RHS tried to focus their offensive attack through run plays in the trenches, however a struggling offensive made it difficult for the running backs. With flashes of good plays in the air and on the ground, RHS was able to keep pace with Liberty Ranch. With an outstanding RHS defense that forced turnovers, and two touchdown passes from QB, Ty Herrin, Ripon came up with a chance to take it all. However, an unsuccessful 2-point conversion attempt ended any hopes of a RHS comeback. After the game, Herrin stated, "[I'm] just trying to do my best and not make a mistake. I'm trying to be a leader on the field, and try [to] get my guys as pumped as they can so we can go win a game. We just made a few too many mistakes and we just didn't come out with the W in that one."
Unsuccessful conversions, offensive line struggles, penalties, all lead to a result in RHS losing. However, it was the hard fought effort of the amazing players on the RHS football team that helped keep them in the game. They may have lost the game, and they do have several things to work on this week in practice. However, everyone knows that RHS is never going to give up easily.