And here we go! Our 2023-2024 homecoming activities have begun. On Wednesday, September 28th, 2023 we had our candidate reveal rally. For this rally, our rally commissioner, Elias Ramirez was absent so our senior class publicity officer Ava Keast took his place! We started the rally off with our cheer team performing a great routine. Nice job cheer!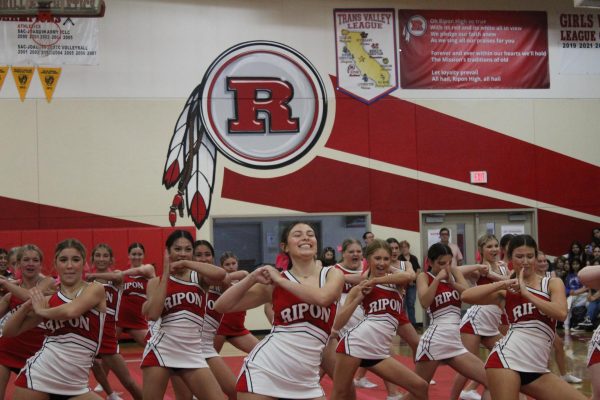 After our cheerleaders performed we kicked the rally off by doing our regular class chants and followed with our fashion show showing off the homecoming dress-up days. We are starting off Monday with Despicable Me, followed by Tuesday Lilo & Stitch, Wednesday Liv & Maddie, Thursday High School Musical, and finally on Friday wear your Ripon High spirit.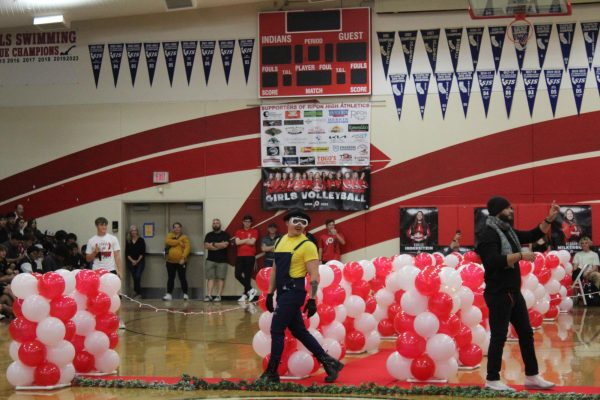 Seniors were pumped to find out who got voted on the court. Your Ripon High boy candidates are Owen Wilbur, Ty Valencia, Xzavier Clark, Ty Herrin, and Devin Fitzpatrick. The girls are Ava Keast, Lucia Machado Perez, Katie Rhodes, Brooklyn Cockriel, and Kylee Brown. Our principal Keith Rangel and Vice Principal Alisha Vasche also revealed our Grand Marshall Cameron Burton! Congratulations to all of our candidates and Grand Marshall this year. Stay tuned for all of our covers on this upcoming homecoming week!