Ripon High has a new set of champions in their school, as the RHS freshman football team went undefeated and won their league's TVL championship. However this team did not have the great beginning as some may see on their record, and they had fought through many hardships. 
At the very beginning of the season, the freshman coaches were concerned about the team before practice even started. The coaches were worried because there had been six kids leave the freshman level to go to JV. Many players had struggled at the beginning with making small mistakes. Players were jumping offsides, fumbling the ball, making many unfortunate interceptions, failing blocks, and the freshman faced many more problems throughout the beginning of the season. Many coaches were worried about whether the team would stand much of a chance in this league. However on Sept. 12, 2023, the RHS freshman had played in a jamboree–a set of three small scrimmages with other teams before the season begins. In this game, Ripon had run all over all three teams using only their running game.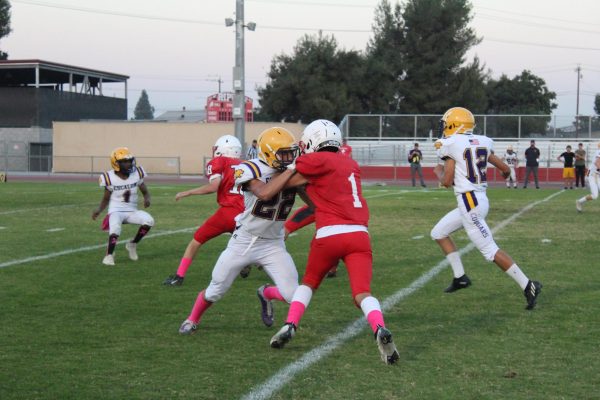 Freshman wing Xabriel Reyes stated, "It felt good getting those wins after that hard week in practice because we were really flat. Then the team came together, won all three games, and just really proved we're the best team out there." 
These games gave the freshman players and the coaches the encouragement that they could go win the entire league themselves. The first game ended in a blowout with Ripon winning 37-0 and giving the team a hot start in their high school football careers. 
After another game freshman wing, Gavin Decena, stated, "I was really excited I got that pick, and as I said before I decided to sit down instead of running it back, and I didn't cause a fumble by running it back." 
When a game against Central Catholic was announced, the team had been nervous all week about the game. However, the team played much better than even they predicted.The team had played a full quarter of good football, had a good running game, and had forced multiple turnovers. The game had ended with RHS 19-9 with Central Catholic getting a last minute score.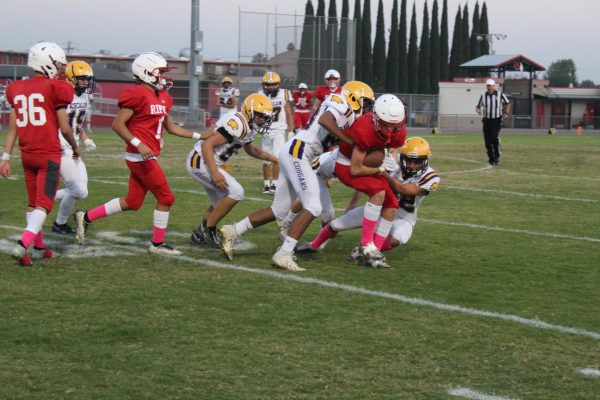 Freshman lineman Manny Ocha stated, "My mindset after getting that game winning interception was, [that] I never played that position before. Middle linebacker, and I just went in because the coaches told me to, but I felt happy cause I feel like I earned a spot at middle linebacker after that, and I started four weeks at middle linebacker after that."
This team might be one of the best that had played at the freshmen level at RHS. The team had all the potential in the world to win, and they did exactly that. This shows that they can go to amazing places with this team. Hopefully this team can bring RHS back to where it wants to be, a state championship.