As the cross country season came to an end for the RHS Indians, all the players knew they needed to have their best performance on Saturday, Nov 11. For many racers, it would be their last race, as several racers were seniors for Ripon High. However, the team made sure they ended the season off on a high note. 
For the varsity girls team, they had not been able to get anyone in the top 10, however they had several players finish in the higher parts of the teens that they were able to come in 4th place. The varsity girls were led by senior Jenna Skavdahl who came in 13th place.
Skavdahl stated, "This race definitely did feel special compared to any other race because it's my last high school race that I'll ever run and probably my last race ever. So it was really fun and I just wanted to make today the best possible experience it could be."
For the varsity boys side of things, there was only one boy who had made the varsity team for either division, senior Devin Fitzpatrick. Even though he was the only boy to make it to the varsity level of the XC sections, making it impossible for the boys team to win, he still put his best effort out there. He placed 2nd place in the D-4 boys meet and will continue playing next week as he had made it to the state championship.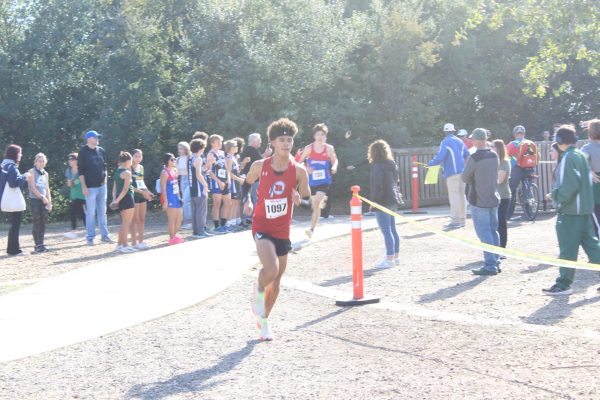 Fitzpatrick stated, "It's the gateway to state, and that's been a dream of mine this entire season. I've always had fun at this meet even though the course is extremely hard, and it's also fun. The energy around it is super fun, and of course there's a commentary yelling at ya. It's just overall a great atmosphere. It just means a lot to me to do well at a meet like this."
As for almost every player on the varsity team, this was their last cross country race they will ever have. However they made something they will never forget, accomplishments and memories.