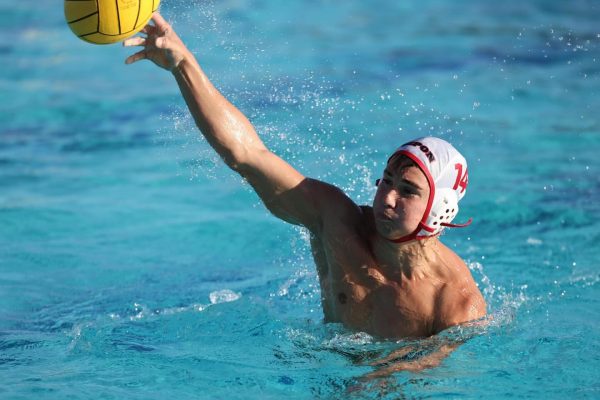 The boys Water Polo had done amazing things this season as they went to sections, had a win loss ratio of 27:5 and made Ripon High proud. The Boys Water Polo had fought hard in every game going to the max and never giving up. However the journey to sections took much hard work and tribulation. The season was full of ups and downs, but they pulled through time and time again.
 "Throughout the season we started playing more and more for each other…" says Brody Biedermann when asked about his team and their season.
The team had great communication throughout the entire season that helped the boys to many victories. The team however would struggle in the second half, as most of their defeats would come in close second half games. However the team made sure that it didn't become a bigger problem as the season went on, helping the boys to the sections. On Nov 11,2023 they went up against Rocklin to play for a shot to play in the championship game. The team was losing the game in the first half with a score of 6-9. However they didn't give up and were able to make a come from behind victory, narrowly defeating Rocklin 14-13.
Biedermann stated in an interview, "We missed a lot of shots early in the first half. Then in the second half we started putting goals away, and we just started passing the ball more and making easier passes. Our defense looked good sometimes but we had a lot of dumb ejections where we got ourselves kicked out." 
The team would later go on to play Buchanan on November 14, 2023. The team had played very hard, however Buchanan was not willing to give up as both teams would force each other to go to overtime. The RHS offense was unable to keep consistently putting up big points, however the defense would keep them in the game throughout. However it wasn't enough, as RHS would lose in overtime to a score of 16-18. 
The season did not end well for the boys water polo team, however they always were having good performances even in their losses. So even with the season over, teams will fear the RHS boys water polo team for seasons to come.