The boys and girls basketball foundation game on Wednesday, Nov. 15, 2023, is a great showcase of both resilience and brawn presented by both teams. Despite both boys and girls suffering a hard loss, they still had a great first game and ultimately showed how much potential they have for the rest of the season. 
These two pre-season matches started off with the girls' varsity, who kept closely behind Manteca High majority of the game and gave them a true battle. One player who stood out during the game was freshmen Kaylee Lehmkuhl, who, despite her newness to high school basketball, led her team and was a true star. When asked about the pressure of being a freshman on varsity and being such a key role in the game, Lehmkuhl says, "There's definitely a little pressure but I feel pretty good about it because my teammates are always supporting me and helping me during the game." Lehmkuhl went on to score 14 points and made the game memorable for everyone. The final score in the fourth quarter was 40-44.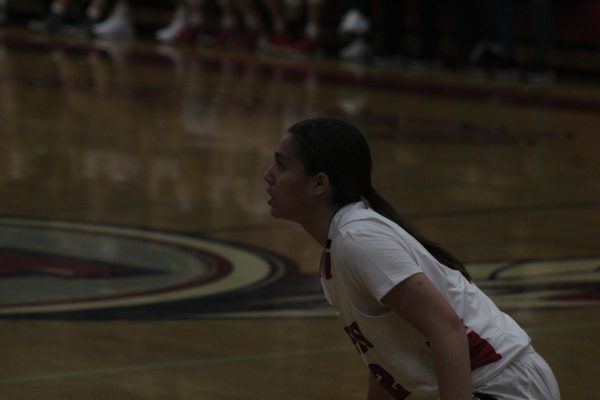 Boys varsity simulated the girls' performance and faced the same problems when battling Manteca. They managed to put up a good fight but could only execute a 42-62 loss. Senior Dawson Downs, believes that much could have been improved throughout the game, but overall their lack of unity as a team is what cost them the game.
Downs says, "We could have come together as a team and practiced more, but it was also our first game and I'm sure we'll be fine." The first game, whether it's pre-season or not, is always nerve racking, but solidity as a team is key.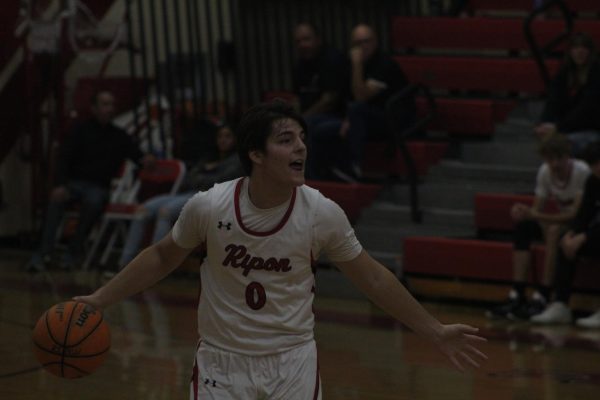 This game was only the start of the boys and girls varsity basketball journey and we can't wait to see how the rest of the season treats them. Come support our fellow Indians in the next match!