A Diagnosis on "The Good Doctor"
An in-depth look at Autism in Hollywood.
Hang on for a minute...we're trying to find some more stories you might like.
The Good Doctor is a show airing on ABC consisting of a young surgeon, Shaun Murphy (Freddie Highmore), who was diagnosed with autism and savant syndrome. After a troubled childhood, he joins the surgeon department at San Jose St. Bonaventure Hospital.
In one episode that I watched, a patient named Chuck, who was about to undergo a liver transplant, had falsely admitted that he hadn't drank alcohol, but he later confesses that he had champagne three days ago. The doctors get set to operate on him, but before they can get him into surgery, his health deteriorates and they realize that he has only three months to live if he doesn't receive a new liver.

At the same time, Shaun and another doctor, Claire, were originally going to be sent via helicopter to the neighboring hospital with an available liver, but because of bad weather, they had to take a police escort there. The liver is only good out of the body for seven hours, and three hours have passed since it was given to them.
Throughout the episode, Shaun appeared to be looking at the liver for no reason, and he's uncertain about its condition. While in the cop car, he concludes that the organ is dying because of a blood clot that occurred after the death of another patient. He and Claire stop the car and perform surgery on it to bring it back to life, with the hood of the police car being used as an operating table.
Meanwhile, because of Chuck's drinking, the board of doctors voted against giving him his liver. As Shaun and Claire arrive at the hospital, an ambulance belonging to a neighboring hospital arrives to collect a liver to use for another patient. Shaun says that it's a good day because they saved a life, just not Chuck's though.
While watching a few more episodes of the show, I thought that Highmore's portrayal of Shaun Murphy closely resembled the behaviors of someone with autism like myself, and I can relate to his emotions and thoughts. Murphy solves some of his problems due to flashbacks of his early life giving him ideas, something that I can tend to deal with.
Recently, there has been a rise in introducing characters with autism, from Julia in Sesame Street to Sam Gardner in Atypical. With this new step, the Hollywood industry has proven that it has acquired more information about people diagnosed with autism and uses their capabilities to make their audience learn more about acceptance and understanding.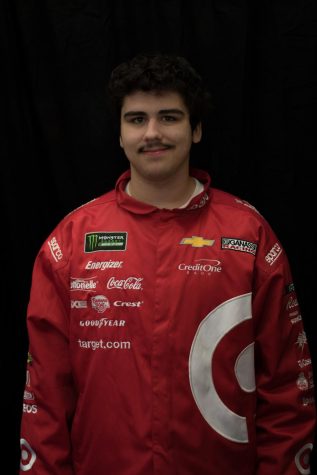 Kevin Valdez, Journalist
Kevin Valdez is a student at Ripon High School who is looking forward to something memorable during his senior year. This is his second year as a reporter...