Almond Blossom: A Farmer's Perspective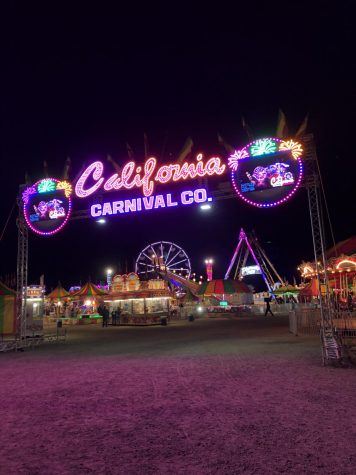 In the little town of Ripon, the annual Almond Blossom festival and parade is an exciting and all-around fun time of the year for citizens to have the opportunity to celebrate this season of growth.  It takes place every year at the end of February, and many people go to the carnival with their friends and family to go on the rides and eat funnel cakes.
The real reason that Ripon is able to have this weekend is because of the work that goes into harvesting and taking care of the almonds during this time, which is the responsibility of the farmers in the Central Valley and the state of California.  There are even students enrolled at Ripon High who are farmers themselves, along with their families.
During this time of the year, farmers in the area are working to prepare for harvest in the fall.  Almond Blossom is a more hectic time for them, compared to the summertime.
"It's crazy in the sense that you're prepping the orchards," said junior Janie Chapin, almond farmer, "so, this is really when you want to get some sprays because you'll do a bloom spray, so you'll get a spray that'll actually help the trees grow with the blossoms.  This is your prep time to help set up your crops."
Almond farmers also have a daily routine they follow that they use to make sure everything goes as smoothly as possible.
"We have to spray the trees with a chemical substance and make sure the water stays running so the trees don't freeze," said junior Vincent Olmo, who, like Chapin, is also an almond farmer.
The farmers have to carefully check everything every day so that they know there aren't any complications.
"Checking for pests like gophers, checking the drip hose because it'll actually start pumping water.  Check the drip hose to make sure that no coyotes or anything eat it because that's a problem," said Chapin.
Almond farmers not only have their daily routines that they have to follow, but they also have the problem of people going onto their property for photo shoots.
It is very popular during this time of the year for residents of Ripon to go take pictures with the blossoms in the background.  It is not uncommon for students to take their senior pictures in an almond field.
However, what some people might not realize is that when they are taking these photos, they are probably going onto an almond farmer's property.  
"I'm not a fan of it, just because I don't walk on hay fields and take pictures next to hay bales," said Chapin,  "It's kind of a respect thing. I'm not a fan on it, my family doesn't like it. If you don't grow it, then why are you taking a picture next to it?  That's kind of the question we always ask."
If someone really wants to take their pictures with the blossoms, it is most likely preferred that they get permission from the owner of the property.
"It's cool as long as they ask," said Olmo.
"
It's a fun weekend celebrating me and my family's profession,"
— Vincent Olmo
A common debate around Ripon is the pronunciation of the word "almond".  Some people pronounce it like "all-mond", but some pronounce it like "am-mond".
"It actually depends who I'm talking to," said Chapin, regarding the subject, "if I am talking to someone from this area, I'll say "am-mond", but if I'm talking to someone out of state, I have to say "all-mond" because they don't know what an "am-mond" is.  They only pronounce it [the other way]."
During almond blossom, farmers both feel like this is a pleasant time of the year, but it can also be pretty demanding.
"Comparing springtime to harvest, this is definitely a more relaxed time than harvest.  It is definitely more stressful than the summertime," said Chapin.
Overall, almond blossom can be a very rewarding time for farmers in the Central Valley.
"It's a fun weekend celebrating me and my family's profession," said Olmo.
For farmers, this annual event helps them show their pride for what they do and the place they call home.
"I actually love this time of the year.  This is my favorite time of the year because everything just comes back to life, like springtime, and with the blossoms on the trees," said Chapin, "this is what kicks off spring for me because this is when the weather gets a little warmer and it's just a good time for people to come together."