Kayla Jacklich Tastes the Feeling, Wins Scholarship from Coca-Cola
Hang on for a minute...we're trying to find some more stories you might like.
Kayla Jacklich has become quite the role model during her tenure with Ripon High, and now she'll be graduating with another great achievement in tow.
The Ripon High School senior who served two years as class president, ran track, took leadership classes and became Homecoming Queen was one of 150 students nationwide who received a $20,000 scholarship from Coca-Cola.
The soda beverage giant hosts an annual scholarship program where high school seniors are recognized "for their capacity to lead and serve, as well as their commitment to making a significant impact on their schools and communities." About 80,000 students have signed up every year. However, applying isn't as simple as one might think.
"I really had to do, like, a resume on all of the school activities and community service I've ever done, and then I had to go through an interview process and write some essays and some applications," Jacklich said.
Jacklich also stated that she heard about the program from sophomore Troy Brogan's mother, Jen.
"I'm super grateful for it because it's something I didn't expect and it shows my hard work paid off," she went on.
Jacklich went to Mountain View, California where she did an interview. She'll later be flying to Atlanta, Georgia, where Coca-Cola's headquarters are located, go to a four-day conference there on April 19-22 and be honored at the company's 30th annual Scholars Banquet. After she graduates, she'll be working for the company and doing some community service projects for them.
One can bet that in the future, Kayla Jacklich would love to buy the world a Coke and keep it company.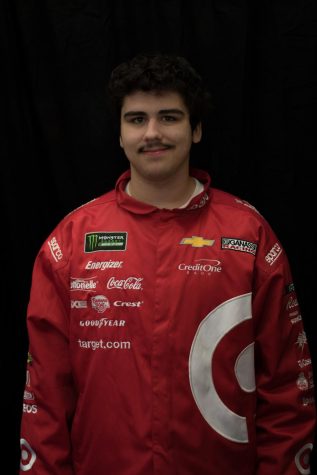 Kevin Valdez, Journalist
Kevin Valdez is a student at Ripon High School who is looking forward to something memorable during his senior year. This is his second year as a reporter...