Stepping Stone to Nationals
Hang on for a minute...we're trying to find some more stories you might like.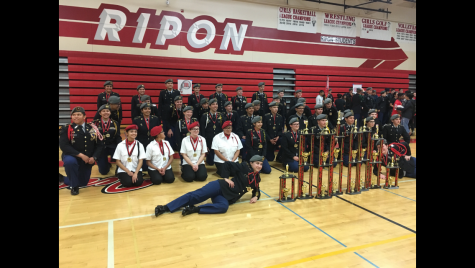 On March 3rd Ripon Jrotc held their 2nd annual Drill competition. The main categories for the comp were Armed and Unarmed. The competition was against Seaside High School, East Union High School, Manteca High School, Lathrop High School, and Skyline High School. Indian Battalion placed in all eight events that they competed in. The event they chose not to compete in was armed exhibition. The teams received a combined four first place, one second place, two third place, and one overall trophy
"Our drill team really impressed me this last drill comp. They always do great, but the way the team performed on Saturday made me reminisce on the year and how close we have all become. The bond in the team is so huge. and that's what I am more proud of, not just the trophies we received." said Karlos Marquez.
The Ripon Armed team achieved third place in both armed regulation and armed inspection. The team also placed first in the armed color guard event. The Ripon Unarmed Team achieved first place in unarmed regulation, unarmed inspection, and unarmed color guard. The unarmed team also achieved a second-place victory in unarmed exhibition. Unarmed received an overall trophy for doing the best on average out of all schools.
"Throughout drill, there has definitely been some ups and downs. But what I love about the team is that whenever there is a down, the up is 3 times higher. Many cadets in drill have not only excelled in military drill but excelled in their leadership abilities. The progression of the team is huge. And I say "is" because we have not stopped, and we won't." explained Karlos Marquez on his opinion on the Drill team.
The Armed and Unarmed teams have used this drill competition as a deciding factor for going to the army west coast nationals, known as Golden Bear. Due to the two third-place results, the Armed team decided to only send their color guard, where unarmed decided to send their entire team. The teams that are ongoing to nationals plan on spending extra time after school and on Saturdays to meet up and practice.
"The team's strengths are being able to take judgment and criticism, which is vital to become not only a better driller, but a better person. I like to think that the only weak part about Drill Team is the amount of people in drill. If more people would sign up to drill, not only would our family grow but there would be more opportunities for more bonding activities which will leave a huge impact on cadets and will want them to show up more frequently." said Karlos Marquez when asked about Drill team's strengths.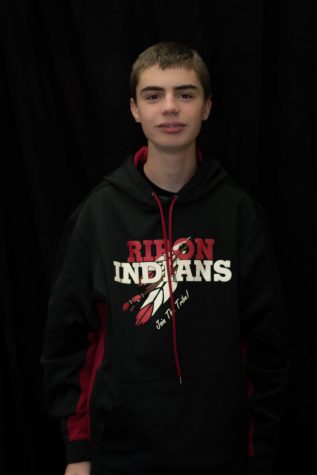 Andrew Goodspeed, Journalist
Andrew Goodspeed is a sophomore at Ripon High School. This is his first year in the journalism class. Andrew is looking forward to going to college. His...