Class of '19 Homecoming Royalty
Hang on for a minute...we're trying to find some more stories you might like.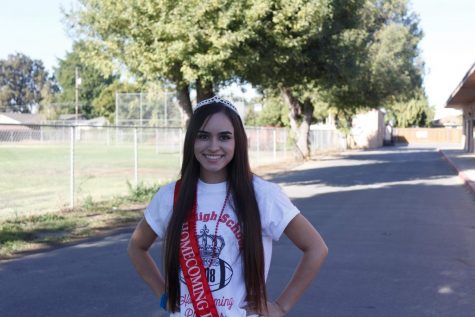 Rachel Sausedo, is a volleyball and basketball player, and a member of Link Crew, CSF, Girls League, Pride Tribe, Block R, and Pre-Med club.
"It is really cool that people noticed me and our school voted for me because during freshman and sophomore year I really wasn't that social, and outgoing," Sausedo said reflecting how being on court is.
Sausedo is very delighted to be on court. She is excited to have such an experience to look back at and tell stories in the future.
"[Seeing] our whole entire senior class, dressed up and being the most spirited from all the previous years," Sausedo stated when asked about her favorite homecoming event.
Sausedo is enjoying her last high school Homecoming experience and is making many memorable memories.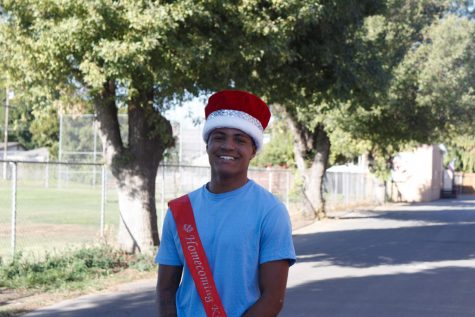 Derric Roy, this year's Homecoming King, has played football throughout high school.
When asked how becoming prince has impacted him, Roy replied, "This whole experience has brought joy and happiness to me."
He is very appreciative of this title and believes it is "everything."
"Everything, being on court with my friends and much more," Roy claimed when describing the best part of homecoming.
He has had a great time being on court and is grateful to everyone for recognizing him and allowing him to be a part of the activities.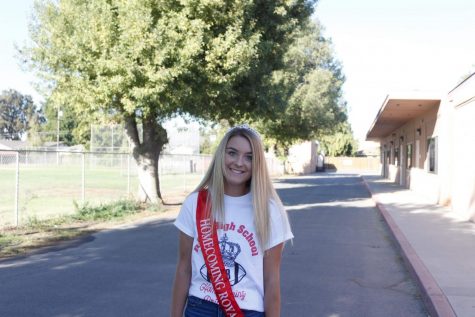 Sydney Holt has participated in cheer and soccer.
When asked how it feels to be chosen princess, Holt replied, "It is exciting and I'm grateful that people thought of me for this position."
Holt was excited and confused when her name was announced to be on the Homecoming court because she had not thought she would be nominated.
When asked what the best part of homecoming is for her, she said, "Being involved right now as princess."
Holt has been very grateful for this opportunity and is enjoying every moment of it.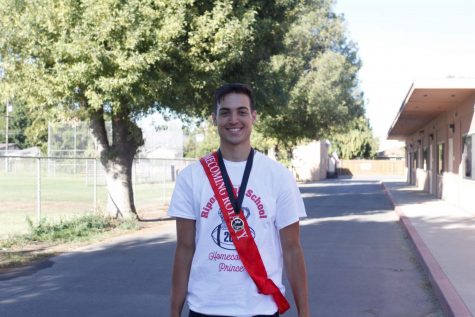 Ryan Daggett, a football, basketball, and track athlete, is also involved in Block R, and Link Crew.
"It means that people actually like me and think I am worthy of this title," Daggett stated reflecting on his experience to be on court.
Daggett is very thankful of everyone who voted for him as it gave him an opportunity to speak and dance in front of the school for the first time.
When asked about what the best events of homecoming are, he replied, "… getting a speech ready, dances, skits, and all the other fun activities."
Daggett has been enjoying Homecoming week with his friends and is grateful for these experiences and memories.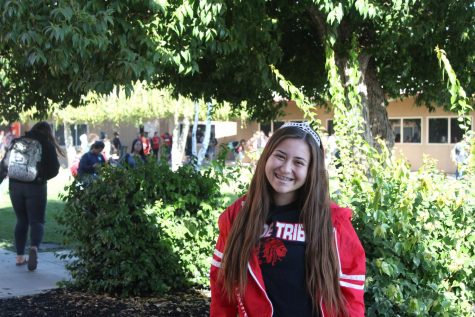 Hailey Bogetti has played basketball and softball throughout high school, along with being a part of Pride Tribe, Girls League, CSF, Block R, Sacred Heart, ASB and Leadership.
When asked what it means to be on court, Bogetti replied, "It is a beginning to an end where I can spend it people who I hold dear to my heart and have known for many years. Knowing my best friends are with me makes being on the court a whole lot better."
Bogetti is very grateful for this opportunity and excited for all the Homecoming events.
"Everyone just getting hyped and being able to dress up for spirit days is just amazing," Bogetti said.
This experience that Bogetti started off by being, "terrified by the spotlight" and excited at the same time, continued with happiness and excitement, making it a memory to remember and cherish for a lifetime.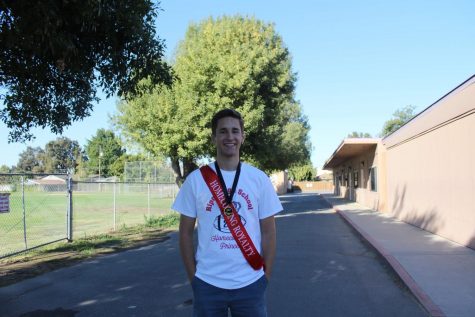 Dallas Waters is a member of CSF, Pride Tribe, Sacred Heart, Science Olympiad, Link Crew and Pre-Med club.
"It shows me that I have been a role model to everyone and it's really special because it shows me that the person I was freshmen year has changed and developed to be known and appreciated by so many people," Waters replied when asked what does being on court mean to you.  
Waters believes by being on the Homecoming court he has gained confidence and made allowed himself to look at his good qualities more.
When asked what the best part of Homecoming is, he replied, "I just like all the activities and everyone as a class coming together, and the spirit at school during the whole week." Waters is thankful for such a great experience that gained him confidence and memories.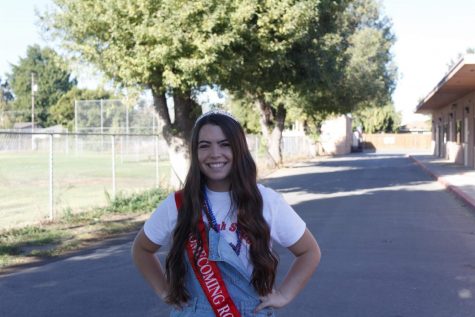 Mia Benzinger has played volleyball, basketball, cheer and track and is a member of the Sacred Heart club, CSF, Link Crew, Girls League, ASB, and Block R.
"Being on court is very meaningful to me because it means that everybody recognizes me as someone that should be representing the school and is a role model," Benzinger replied reflecting on the meaning of being to be on court.  
Benzinger is honored to be on Homecoming court and appreciative of everyone getting involved.
When asked what the best part of Homecoming is, she said, "Just seeing the seniors actually get involved. It's really shocking to see them with so much spirit."  
Benzinger is delighted to be on court and is happy to make her senior year more memorable by being on court.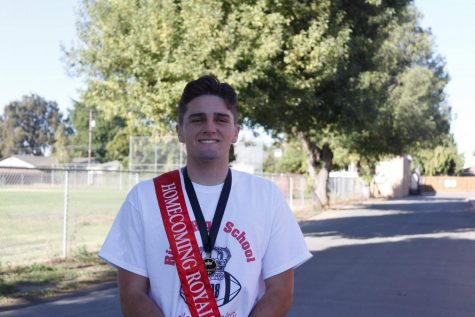 Adam Wood is a football, basketball, and track player who participates in CSF and Pride Tribe.  
When asked about how becoming prince has impacted him, Wood replied, "I feel more confident and I'm more outgoing now."
Wood enjoys being on court with his friends and being involved in the activities.
"The football games are the best because they bring everyone together as a community to enjoy," said Wood picking his favorite Homecoming activity.
Wood is happy to be on court and is pleased to have another great high school memory to look back at after high school.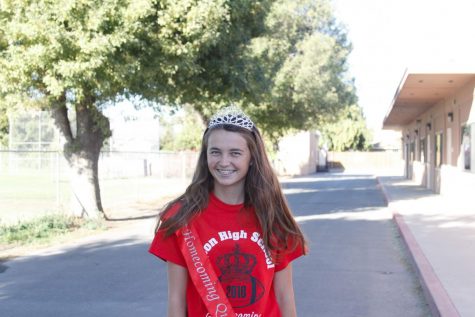 Kate Phelps is a soccer, cross country, and track athlete who is a part of Pride Tribe, Link Crew, Leadership, Yoga Club and Bug Club.

When asked what being on court meant to her, Princess Kate replied, "I now know that so many people support and like me."

"

"

Being on court carries my grandmother's and mom's legacy in a way, because they both were voted homecoming queens during their senior years"

— Kate Phelps

," Phelps added.

She is very delighted and pleased to be recognized by her school and to be able to a part of everything.

"Everything is great about homecoming, from decorating the gym to dancing, skits and much more," Phelps said expressing her opinion about homecoming.

Phelps is pleased to be so involved in her last high school Homecoming and is happy to be creating her family's legacy and memories with friends.  Phelps went on to become the Homecoming Queen.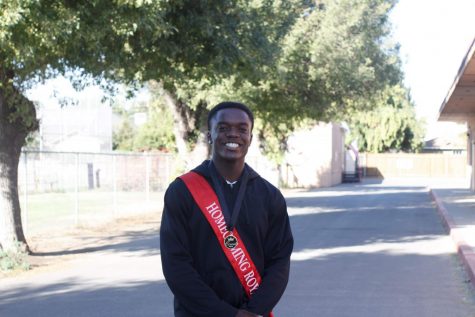 Roland Davis is a football and track athlete and a participant in Block R, Pride Tribe, Sacred Heart, and Link Crew.
When asked what being on court meant to him, Davis replied, "It means being with my friends and having a great time and being looked up to by the school."
Roland is very excited and grateful to be on court because it allows him to be more involved in school and create memories.
When asked what the best part of Homecoming is, Davis said, "The powder puff game. It is cool to see the girls play football and to see the coronation."
Davis is delighted the school gave him this opportunity and is pleased to be with his friends and making the most of his last year in high school.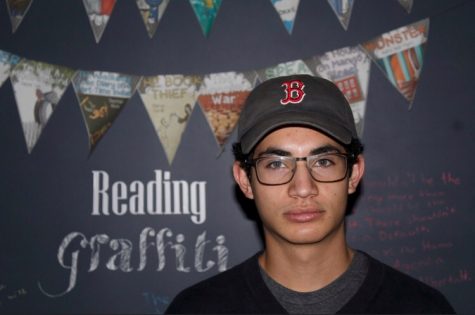 Sam Brown, Videographer/Writer

Sam Brown is currently a senior at Ripon High. He looks to pass all of his classes so that he can get into college. Sam is involved in Video club, United...