November Staff A.C.E. of the Month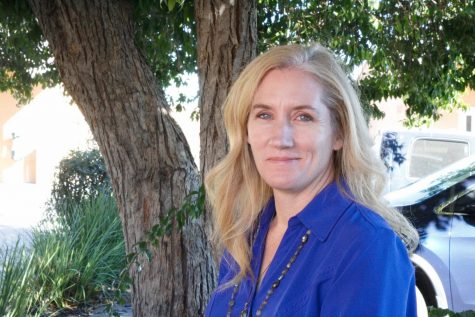 Short for Academic Achiever, Community Contributor, and Effective Communicator, the A.C.E. of the Month is an honor awarded to one individual from both the Ripon High student body and staff. These individuals that are chosen by the students and staff possess a strong work ethic, integrity, dependability, and trustworthiness.
Mrs. Loogman, a well-known and well-loved substitute teacher for the Ripon Unified School District, has been nominated as the staff A.C.E. of the Month. Those who voted for her said that she is kind, compassionate, always willing to listen, an effective communicator, and a good leader.
"I am very grateful that anyone would think to nominate me, it's so kind and I feel that I have a unique perspective in my job because I have worked with many of these people since they were five years old and I get the lucky opportunity to work with them as they grow and learn and it's very special to me," Mrs. Loogman said.
The bonds that she has made over the years with students and staff is one of the main reasons why she continues to substitute.
"I attempt to give everyone equal and fair treatment and it is my goal to make them feel comfortable and have them learn."
She believes that being a staff  A.C.E. is important because the students will have someone to look up to who embody the A.C.E. values.
"That is critical," Mrs. Loogman stated. "…one of the most important aspects of [being an A.C.E.] is communicating and treating [the students] in a fair manner and always keeping those lines of communication open."