Mosquitoes Making a Move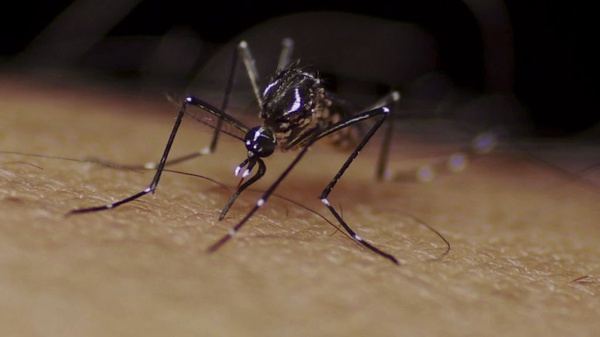 Over the course of the past few weeks or so Ripon has had an irregular amount of mosquitos around, causing some frustration and discomfort to the residents. If you take a look around, you can see several uncomfortable mosquito bites on everyone, further proving that Ripon now has a mosquito problem. Without the proper precautions taken, these mosquitoes could potentially cause a real issue.
     "I am someone who is usually prone to mosquito bites in general, but this season has hit me worse than ever before. I cannot go anywhere without coming back with bites, whether it's at night or early in the morning. I don't know what it is, but I know a lot of my friends have been getting bites as well, and it's honestly just annoying," stated Freshman Kennedy Winter.
     Despite the regular infuriating mosquitos that most towns encompass, Ripon unfortunately had identified a new species of mosquito, one that carries Yellow Fever. This new species, Aedes Aegypti, can become a very concerning nuisance, which is why the public must take action as well. The SJC Mosquito and Vector Control District strongly encourages that any daytime bites be reported to them, and any unnecessary water outside should be dumped, in order to prevent a breeding ground. This new species is also reported to bite incessantly during the day, and has been described as one-fourth of an inch, as well as black and white.
     "As someone who knows people who work at a mosquito abatement, in order to avoid getting bit by mosquitoes in general, it's good to understand that mosquitoes usually come at dawn and dusk, you should wear long sleeved pants and shirts, and use over the counter bug repellent as well as making sure to dump any still water around your area since mosquitoes like to breed in the water," stated Junior Jenny Pfeifer.
     Overall, if the public works together and follows the listed precautions above, hopefully this newly discovered mosquito can be eradicated as quickly as it began.
Have you been affected by mosquitoes recently?
Sorry, there was an error loading this poll.