Sacred Heart Club Canned Food Drive
Ripon High has several clubs that hold great causes and help the local community. Sacred Heart is a club here at Ripon High that supports the community of Ripon and other charities locally and even on a national level. Ripon High students help to support the club and the causes they help with. Recently, the Sacred Heart club did a canned food drive for those who are struggling during these times and could use some extra help and support. They do this every year around Thanksgiving time to allow the less fortunate to be able to celebrate the holidays with a nice warm meal.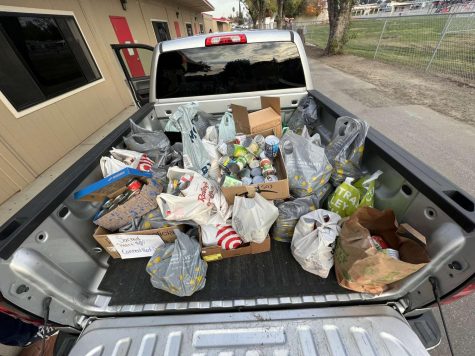 Lucia Perez, the president of the Sacred Heart club and a junior at Ripon High says others in the club, including herself, love being a part of causes like this. It makes them really happy and warm on the inside to be able to help others during a tough time in their lives. 
"Coming from personal experience, being able to help people in need brings me joy and I know it brings the other club members joy too," says Perez.
Other people should also join this club in the future due to the many benefits it gives to not only the students in the club themselves but also others in need of help that get benefits from the club and their help.
"I believe that people should continue joining this club not only to help with their college applications but to help those who truly need it," says Perez.