Bright Lights, Cold Hands and Warm Hearts: Ripon's Annual Tree Lighting Ceremony
Ripon Chamber of Commerce kicked off its annual Christmas Tree Lighting at Veterans Memorial Park on Monday, Nov. 28 with singing, food and good times. Ripon festivities are always best with family and friends.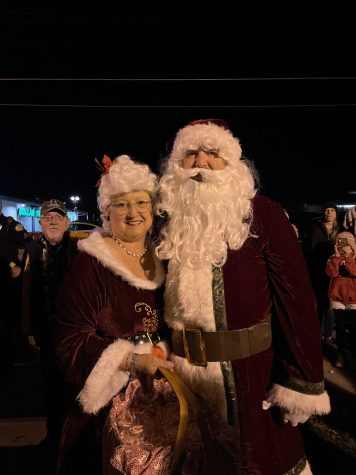 Families with children came out to support the town and our school choir. Santa and Mrs. Claus, played by Ken and Debbie Newburg, made their way to Ripon so the kids could ask them for presents and receive candy canes. While kids asked for toys, people picked up cookies and hot chocolate from a stand. 
The choir put in a few days of practice and it paid off with an amazing performance. After a bit of warm up the choir sang some Christmas songs for the town. The team sang four songs: "Carol of the Bells," "Jingle Bells," "We Wish You a Merry Christmas" and "Come All Ye Faithful."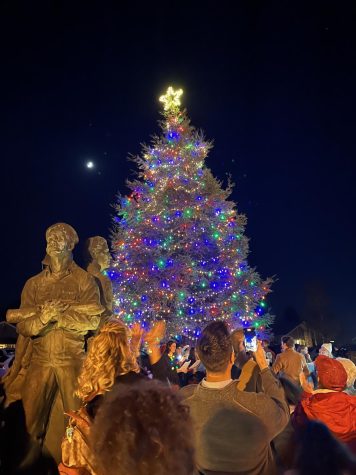 "There were a lot of people there," states Taryn Escola, RHS senior. Escola has been a part of the choir team for four years and her favorite part of the event is drinking hot chocolate after performing with her friends. 
Since the tree was planted in 2014, Riponites have gathered to light it for this annual tradition. Briley Perez, the 2022 Almond Blossom Queen, lit up the tree. The congregation counted down, "Three, two, one" and applauded as the town became bright with spirit.