Superfan's Super QR Search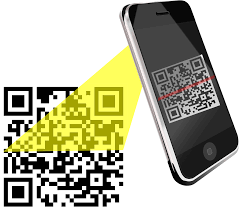 Superfan has hosted a Ripon High QR code search from Tuesday, Apr. 18 to Wednesday, Apr. 19 for all students to participate in. Participants went around the Ripon High campus, searching and scanning the hidden QR codes put out by participating teachers. When participants scanned the codes, they got put into a drawing for that teacher's prize. At the end of the search, winners were drawn at random.
Some of the winners were, Jordyn Dyson, junior, who won Mrs. Pendleton's prize, Mia Beltran, junior, who won Mrs. Paris' prize, Olivia Neuman, freshman, who won Mrs. Ross' prize, Hailey Hoy, sophomore, who won Mr. Ruhland's prize, Camryn Arriola, senior, who won Mr. Sikma's prize, Rogelio Gonzalez, senior, who won Mrs. Valdez's prize, and many more! Congratulations to all our winners!