Senior Legacy
"I can't go back to yesterday because I was a different person then."

We have all heard of this quote and what it says is true for everyone, especially the seniors who have survived high school and are going onto college. High school is an important part in a teenager's life; it's the transition between childhood and adulthood, where we learn the most; whether it is social skills, leadership skills, or educational skills.

Seniors are the oldest of the high school student population. They have been through changes and have helped develop our high school. Many of our seniors are going on to college and starting a new phase of their life.

"I would like to attend Cal Poly San Luis Obispo, San Diego State, or UNR…. [to study] engineering," senior Vincent Olmo stated. But, he wasn't the only one with their future mapped out. "If I got in I would go to UCSB and study biochemistry," senior Craig Valdez said.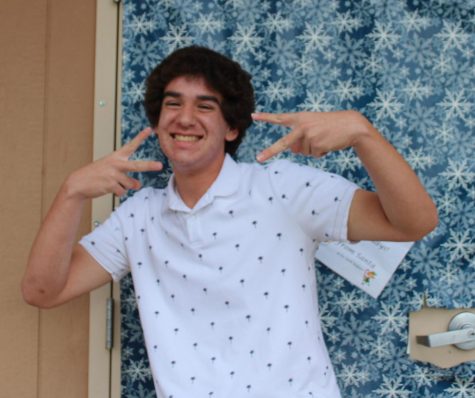 High school is a time to discover new talents, interests, and more friends. It is well known, that most students will not keep the same friends that they had in elementary school. Students meet new people, and make long-lasting memories.
"My favorite memory from Ripon High is being apart of Link Crew. Through LinkCrew I got to participate in a lot of fun and memorable activities with my friends and also with incoming freshman," senior Evelyn Tison said.
Not only do seniors make memories through their friends, they also have joined multiple clubs and extracurricular activities can agree that many memories that were made were from sporting events or other activities that bonded them with their fellow peers.
"Favorite basketball memory would be Troy breaking the window of a van on the way to a summer ball tournament. Another favorite memory would be my sophomore when we took a long trip to Corning for a state playoff game and beat an undefeated team," senior varsity basketball player Vincent Olmo said.
The teachers are also a major influence in high schoolers life; a great teacher can help a student pick a career, or a coach can make a great athlete and person. Without teachers, and coaches that are willing to invest in a student's life, teenagers would not have the desire to learn, and improve.
"Mr.Gilman was an critical influence for me picking my major. He's a teacher that has so much passion for the subject and he further raised my curiosity about science," senior Craig Valdez stated.
With memories can come regrets. All seniors have a eventful high school life, but they also sometimes have regrets. It is normal to feel regrets and the seniors are no exception.
"
"High school doesn't last forever"
— Craig Valdez
"I was super shy my freshman and sophomore year which hampers the high school experiences. I didn't feel the need to participate in clubs or activities because I didn't think I needed too. Little did I know college easts that stuff up. I tried making up for it… but had I been more involved in the past I would've enjoyed high school more and had a better chance it get into the college of my choosing," Craig Valdez stated.
Seniors have a lot of knowledge on high school, since they lived through it. When asked if they had any advice for underclassmen, Vincent Olmo replied, "My advice for underclassmen would be to look into colleges early, but don't get stressed about it as you have plenty of time."
"My advice is get out of your shell and experiment. High school's exact purpose is for you to find what you like to do. I thought getting involved with school was stupid but i would never want to go back to the person I once was. Try every sport, go to every club, try AP classes, get to know every person you meet," Craig Valdez stated.
As Craig Valdez said, "High School doesn't last forever," so make sure you make the most of your high school life.